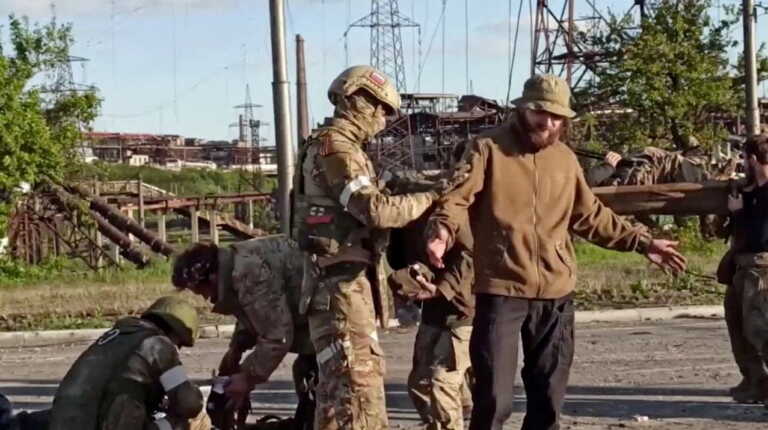 Ukraine is doing everything it can to rescue three foreign nationals sentenced to death by the Donbass authorities on behalf of Russia, according to a Ukrainian lawmaker who's a member of parliament's defense and security committee.
The three were captured fighting for Ukraine.
Following their captivity, two Britons and a Moroccan were convicted of "mercenary activities" on Thursday by a court in the self-proclaimed Donetsk People's Republic, whose leaders are backed by Moscow.
"Both the Ministry of Defense and the Central Intelligence Agency, which manages issues related to the exchange of prisoners, are taking all necessary measures to ensure that these foreign nationals are rescued," MP Fedir Venislavski told state television. Of Ukraine.
However, he did not publish more details.
Also, Ukrainian Defense Minister Oleksiy Reznikov said he had a productive meeting in Kyiv with his British counterpart Ben Wallace.
"We had a productive and honest discussion today. Thank you for the full support of the United Kingdom in Ukraine. We will never surrender! " The Ukrainian minister wrote on Twitter.
The article Attempts to Save the Three Foreign Fighters Sentenced to Death in Donbass was published in Fourals.com.