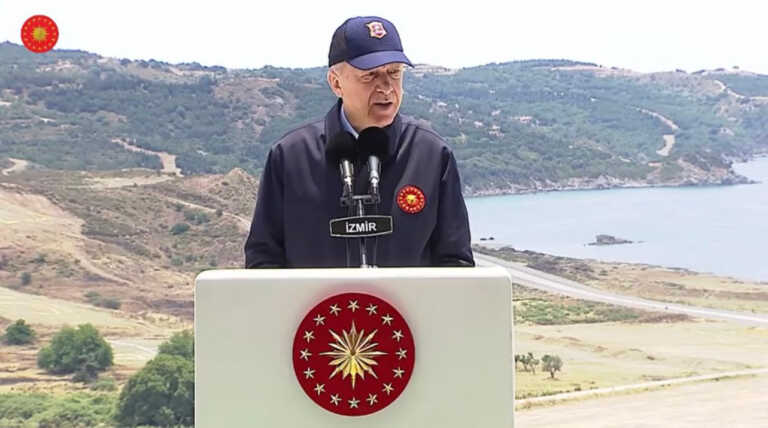 Recep Tayyip Erdogan did not disappoint the domestic audience in Turkey who expected that his presence in Izmir for EFES 2022, together with his far-right government partner Devlet Bahceli, would be another opportunity for Greece to attack.
Once again, the President of Turkey unleashed direct threats against Greece. "I'm not joking, I're serious," said Recep Tayyip Erdogan, calling on our country to stop equipping its islands and to comply (!) With international law!
The Turkish president did not hesitate to make an indirect reference to the Asia Minor Catastrophe, calling on Greece to come to its senses (!) And "stay away from actions that will make it regret and be disappointed as it did a century ago."
President Erdoğan: "We invite Greece to stop arming the islands with non-military status and to act in accordance with international agreements. I'm not joking, I'm speaking seriously." pic.twitter.com/GzpIXRyiRj

— Fifty Shades of Media (@50Tones of Media) June 9, 2022
In an unthinkable crescendo of threats, Recep Tayyip Erdogan launched a new personal attack on Kyriakos Mitsotakis, saying that the Greek Prime Minister is probably doing tourism in the islands and that this can not continue!
President Erdogan: "Mr. Miçotakis is probably making touristic landings on the islands. You can't get anywhere with this." pic.twitter.com/J3Okm2RmPp

— Fifty Shades of Media (@50Tones of Media) June 9, 2022
The article Erdogan directly threatens Greece again: I'm not kidding, do not equip the islands was published in Fourals.com.