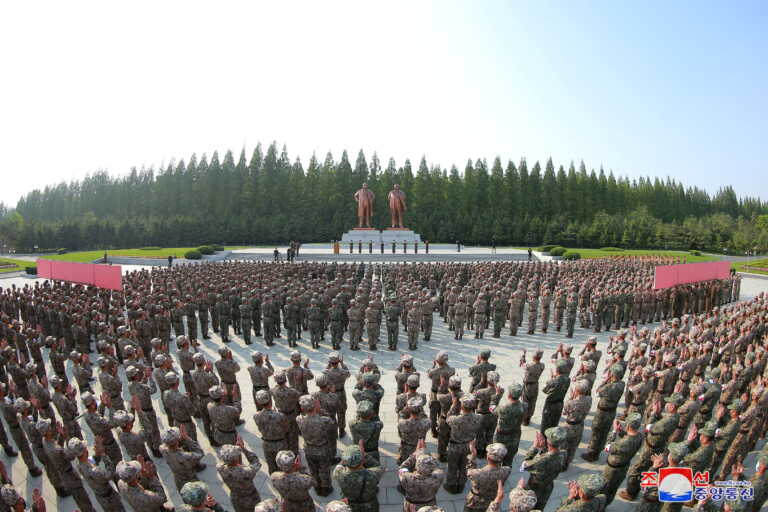 For the second day in a row, less than 200,000 people have been exposed to fever in the past 24 hours in North Korea, which has been facing the coronavirus pandemic for a few days now.
As many as 167,650 people developed a fever on Sunday while another patient succumbed, the state-run KCNA news agency reported today, as Pyongyang continues to face with utter silence the offers of South Korea and the US to help it deal with its first officially confirmed pandemic of the new coronavirus.
The wave of the pandemic, announced on May 12, has sparked concerns over the lack of vaccines, medicines, adequate medical infrastructure and the potential food crisis it could cause in the 25 million-strong state. North Korea keeps its borders closed, and there is no way to verify official figures.
As it does not have enough tests, Pyongyang does not say what the confirmed number of SARS-CoV-2 cases is, or whether the deaths were actually due to COVID-19. According to figures released by the KCNA, however, 2.81 million people fell ill, of which more than 2 million recovered, while the death toll is 68. Experts point out that these numbers may not correspond to reality.
The KCNA spoke of a "positive turn" in the development of the crisis.
He noted that drug factories are "accelerating production", but did not specify which drugs exactly.
North Korea article: Less than 200,000 "fever" cases and one dead published in Fourals.com.