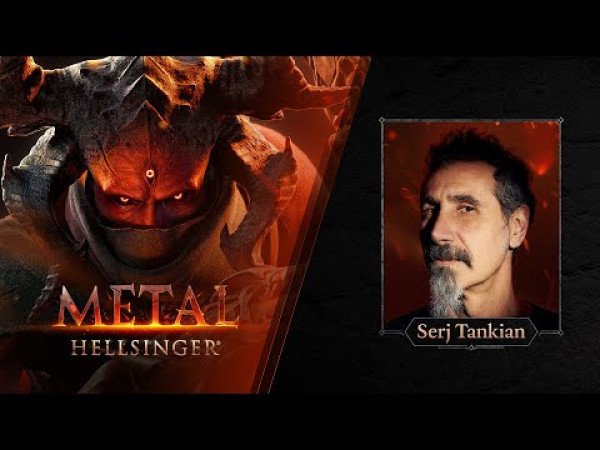 Funcon and The Outsiders have released the new trailer for the rhythm first-person shooter
Metal: Hellsinger
with Serj Tankian of System of a Down performing his soundtrack. Tankian is another singer who is added to the OST lineup of the title, after Matt Heafy (Trivium), Randy Blythe (Lamb of God) and Alissa White-Gluz (Arch Enemy).
Metal: Hellsinger is like a rhythm Doom game, in which we have to synchronize our movements with the soundtrack that plays in each case. We will have at our disposal 6 great weapons with unique ultimate attacks and with them we will have to walk in hell until we get revenge from Satan. Troy Baker (Joel of The Last of Us) and Jennifer Hale (Ratchet & Clank's Rivet: Rift Apart) are the voices of the game's two protagonists.
The title is expected to be released in 2022 for PlayStation 5, Xbox Series X, Xbox Series S and PC (Steam).
//consent check first var enternity_consent = $.cookie("enternity_consent"); var enternity_consent = true;
if(enternity_consent===undefined){ fbq('consent', 'revoke'); //console.log('fb revoke'); } else { fbq('consent', 'grant'); //console.log('fb grant'); }
fbq('init', '997509706965212'); fbq('track', 'PageView');
*/