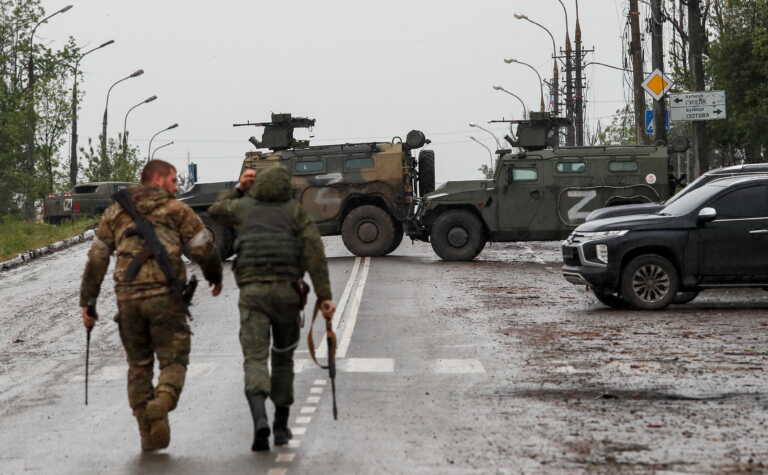 A Russian army officer has resigned from his post in the midst of the war in Ukraine and is revealing to CNN everything that happened before February 24, the first day of the invasion, the moments on the battlefield and his thoughts that it "is not his own battle to win it. "
It took weeks of misery, sleeping on grenade launchers, and escalating guilt for the Ukrainians for this Russian army officer to make his decision. Speaking to CNN, he said he had found his commander and resigned on the spot, wanting to get away from a war he never understood why he was involved.
"We were dirty and tired. The people around us were dying. "I did not want to feel like I was part of it, but I was," the official told CNN, with the US media not revealing his details to ensure his anonymity and protection.
His story is considered by some to be remarkable, but it could also be one of many, because there are many reports of low morale in the Russian army, with many soldiers, from the lowest to the highest ranks, refusing to even execute orders.
They did not know that they would enter Ukraine
This officer was part of the troops gathered in the west of Russia, outside the borders of Ukraine, when fears of war began worldwide. But he said he did not have in mind that they would invade the country, even when their mobile phones were taken on February 22, two days before the outbreak of war, without any explanation.
That night they spent many hours painting white stripes on Russian military vehicles. Then they were told to rinse them because "the commands have changed, draw the letter Z, as in Zoros", the officer recalls.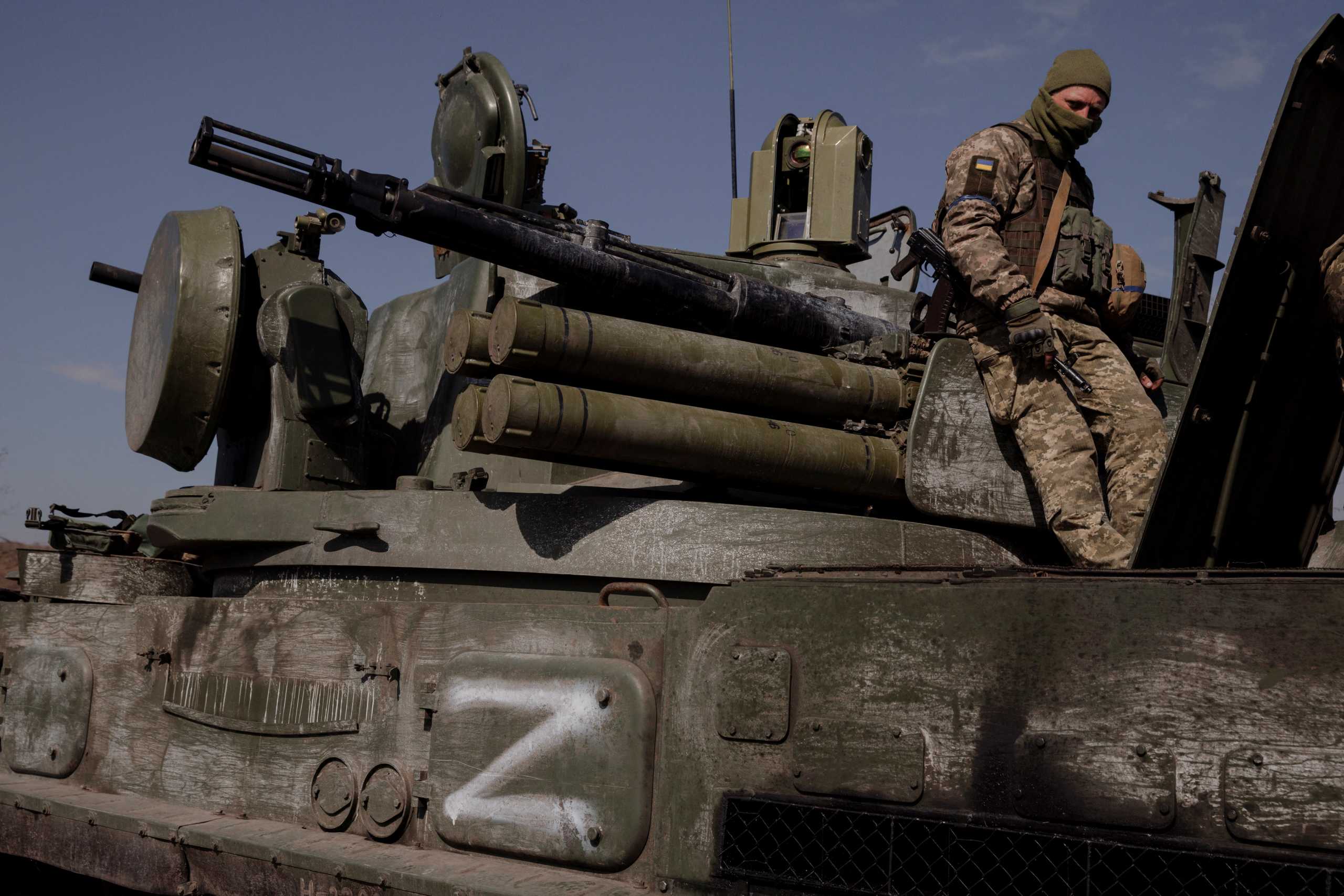 "The next day they took us to the Crimea. To be honest, I thought we would not enter Ukraine. "I did not believe at all that we would reach this point," said the officer.
As his unit assembled in Crimea – the Ukrainian territory annexed by Russia in 2014 – Vladimir Putin ordered an invasion of Ukraine on 24 February. But the officer said that he and his comrades did not know, because they had no contact with the outside world, after they had handed over their phones.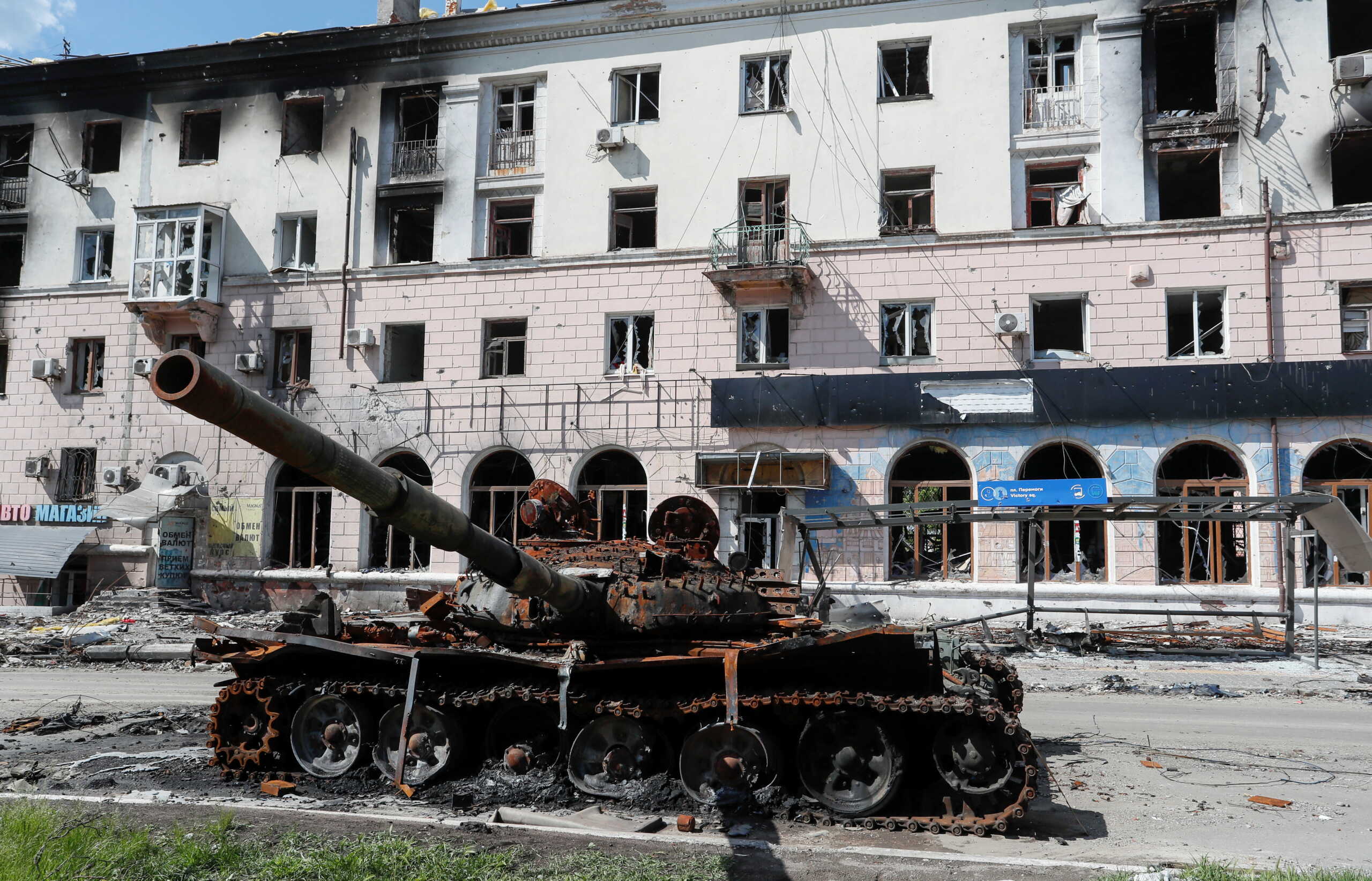 Two days later they were ordered to invade Ukraine themselves, the officer told CNN. "It simply came to our notice then. They wrote a report and left. I do not know what happened to them. I stayed. I do not know why. "The next day we entered Ukraine," he said.
They did not know anything about "Nazis" in Ukraine
Vladimir Putin had stated that he wanted to "de-Naziize" Ukraine, to justify the invasion of its troops. But the officer told CNN that they knew nothing about it, because very simply no one had told them anything.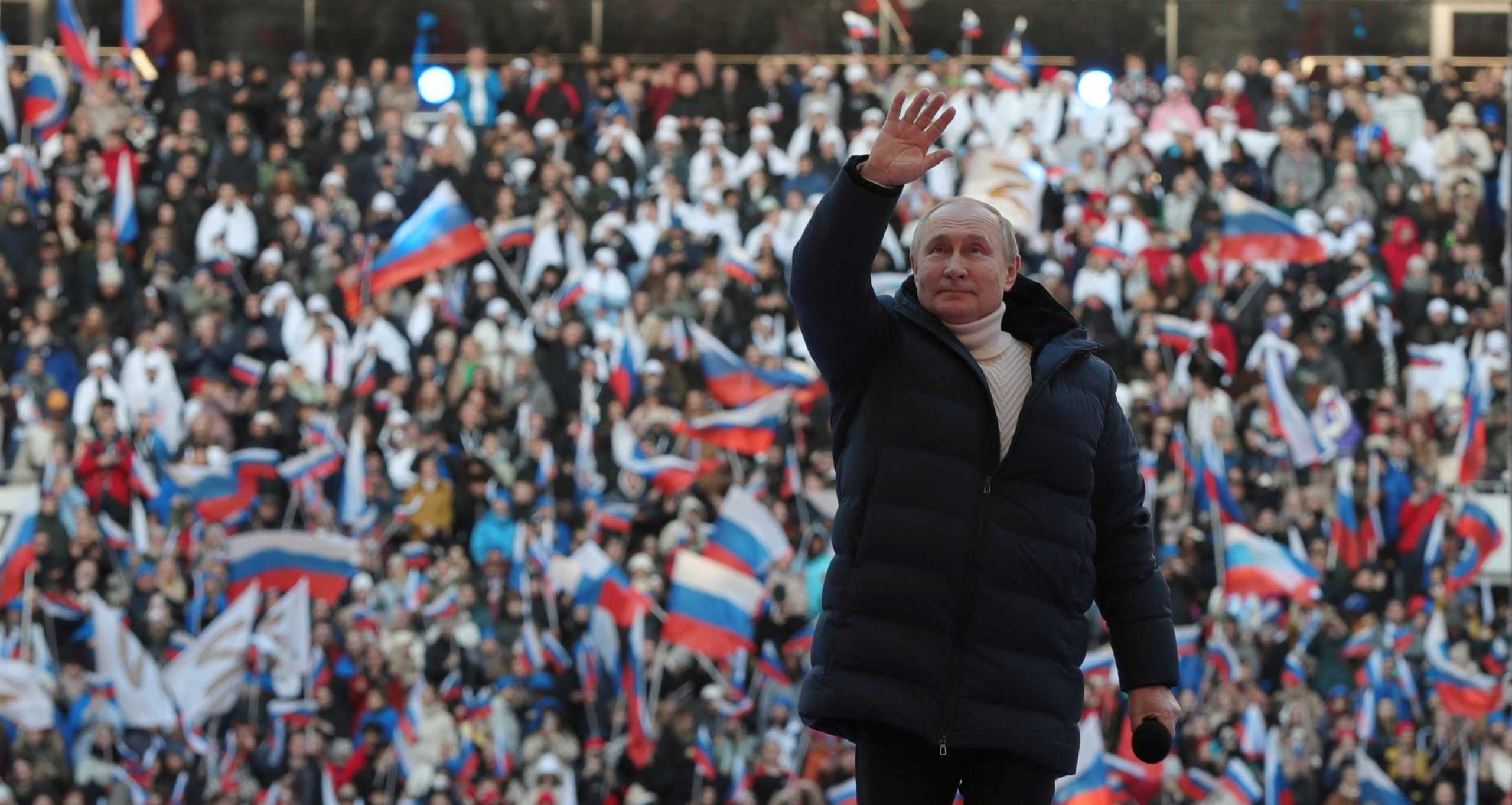 "We did not know any rhetoric about 'de-Naziization' of Ukraine. "Many did not understand the purpose of the war and why we were in Ukraine." But he added that he does not know politics well.
The situation on the battlefield
The first thing the officer remembers was, when his unit was driven across the border in a convoy of troops, that he saw scattered boxes of his army food as well as piles of damaged equipment.
"I was sitting in KAMAZ [φορτηγό], holding a gun tightly on me. "I had a pistol and two grenades with me," he said.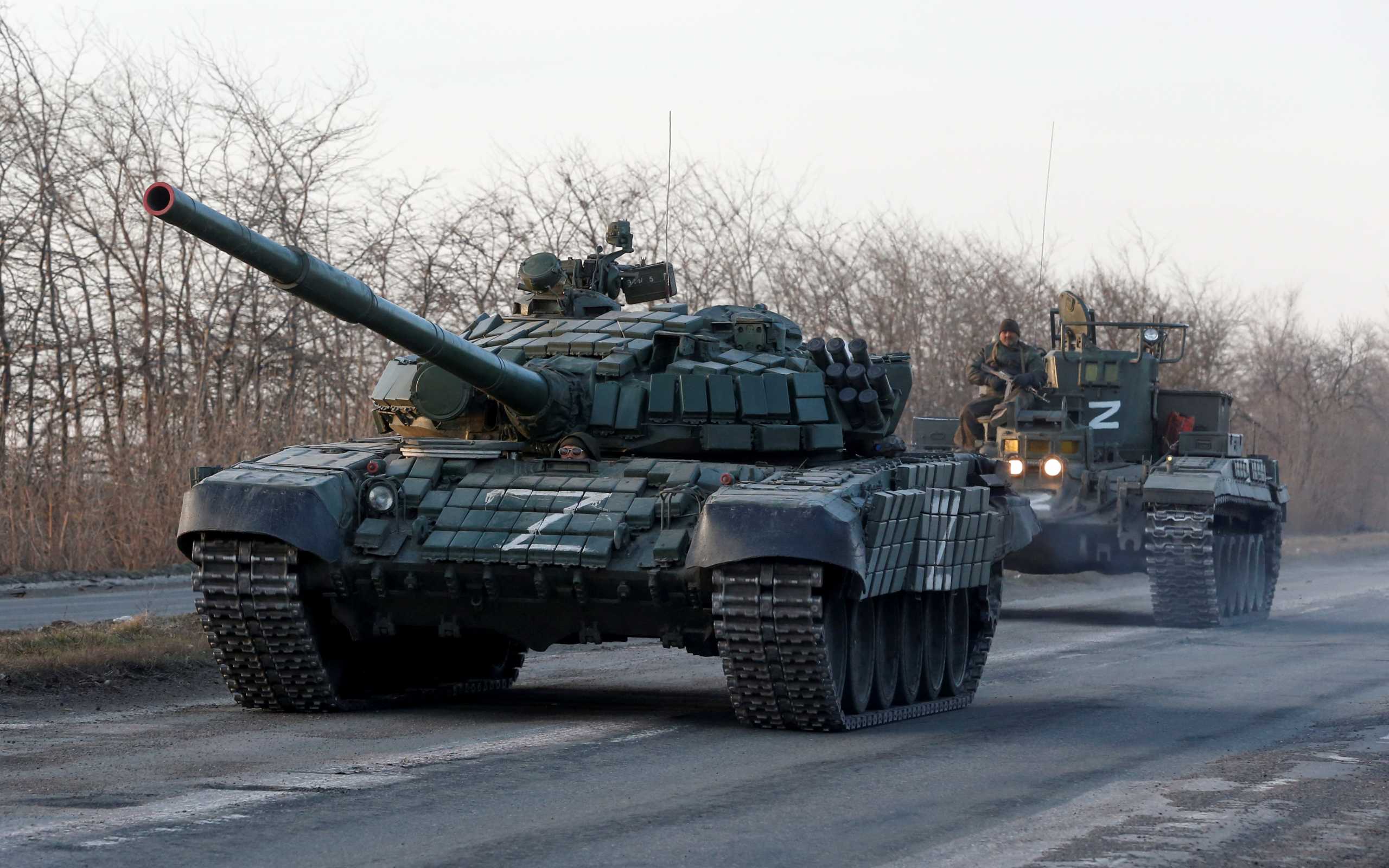 The military units were led to Hersonissos. As they approached a village, a man with a whip was thrown out of his house and started whipping the convoy and screaming: "You are all gay!" remembers.
"He almost climbed on our vehicle, with his eyes red and teary. "I was very impressed," he added. "Generally, when we met locals, we were upset because some of them were hiding guns under their clothes and when they approached us, they opened fire."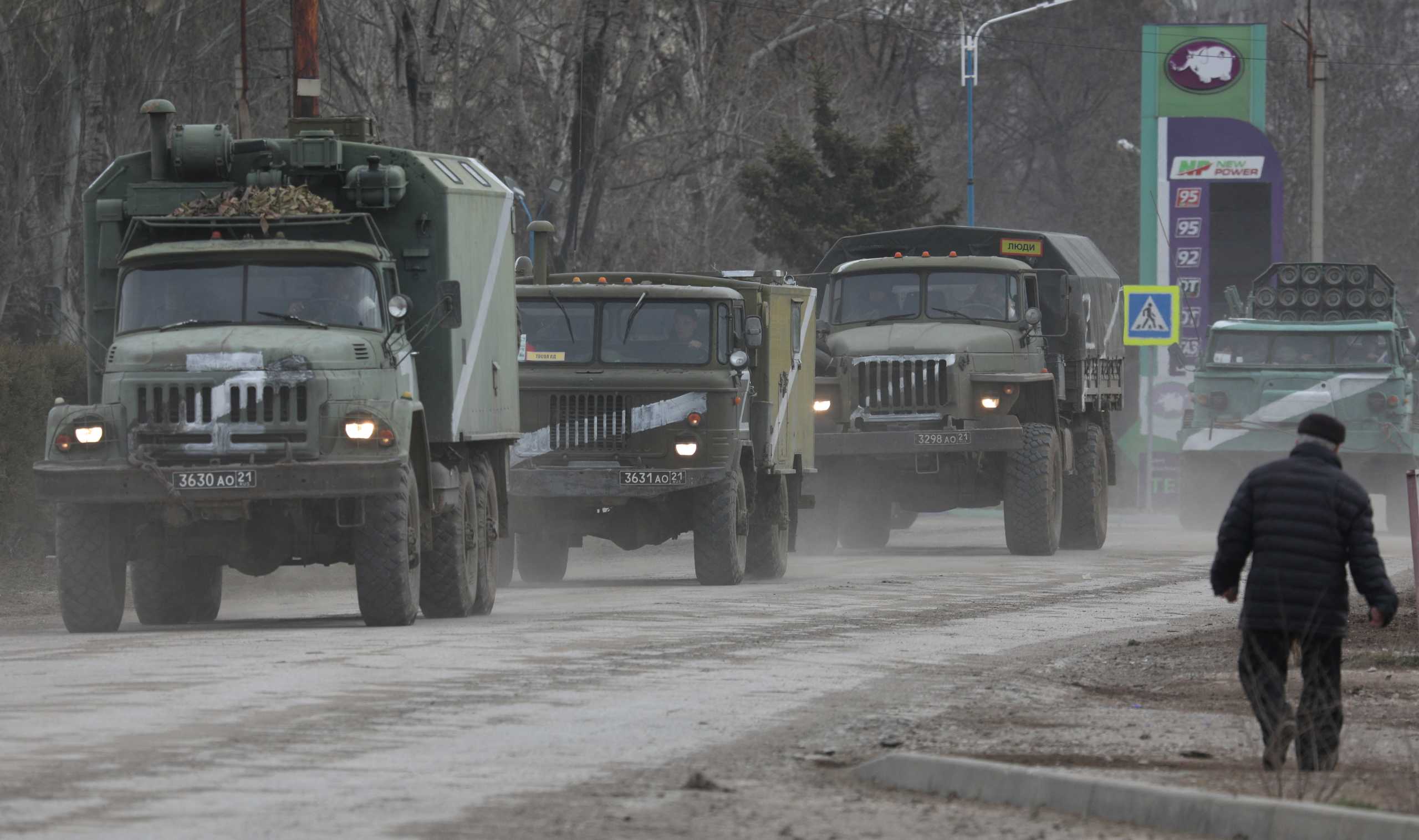 He, in fact, felt so embarrassed when he was in Ukraine that he hid his face in shame but also for safety, because he felt embarrassed that the locals saw him on their land. On the second or third day, they were attacked with mortars.
"All the first week there, I was in a state of agitation and post-traumatic stress. "I was not thinking of anything," he told CNN. "Just when I was going to bed, I thought, 'Today is March 1st. I will wake up tomorrow, it will be March 2 – the main thing is to live another day ". Many times the shells fell too close. "It's a miracle none of us died," he said.
"Some stayed to repay loans"
Although morale was very low among the soldiers, many felt better when they learned the amount of money they would receive as a bonus for their services. "I will sit for another 15 days and repay my loan," thought one of the officer's comrades.
After a few weeks, the officer was transferred to another unit and it was there that he became more aware of what was happening and had more time and energy to think about what he would do.
"We had a radio and we could listen to the news," he told CNN. "That's how I learned that stores are closing in Russia and that the economy is collapsing. I felt guilty about it. "But I felt even more guilty because we invaded Ukraine."
He said he could do nothing but resign. "In the end, I gathered my strength and went to the commander to sign a resignation letter," he told CNN. At first, the commander rejected his resignation and told him that it was impossible for him to refuse to serve.
"He told me that I could be prosecuted as a criminal. That resignation is treason. But I stood my ground. "He gave me a sheet of paper and a pen," the officer told CNN, adding that he wrote his resignation there and left the Russian army.
The article Revelations of a Russian officer: "We did not know that we would invade Ukraine" – "Our cell phones were taken on February 22" was published in Fourals.com.