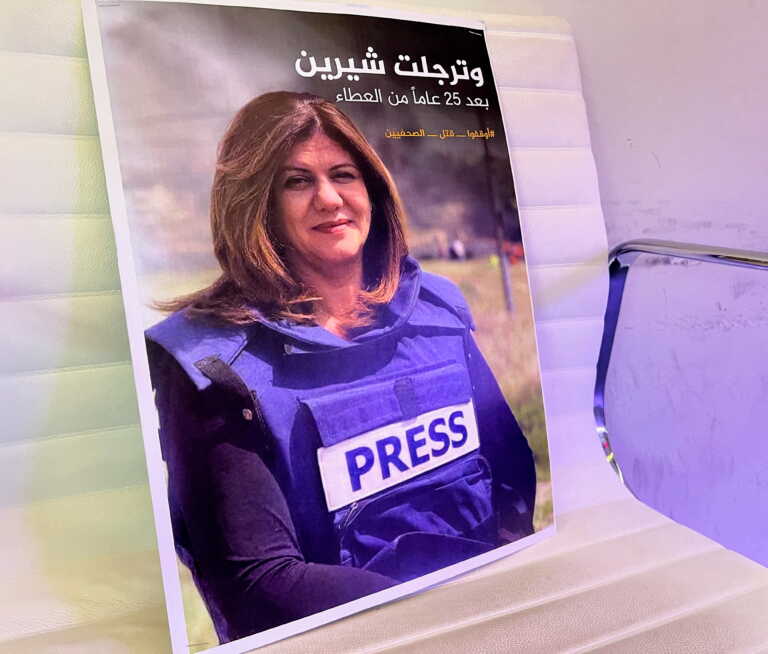 "The May 11 killing of Palestinian-American journalist Sirin Abu Akleh and the wounding of another journalist in the West Bank city of Jenin were condemned by the UN Security Council in a unanimous statement adopted yesterday, Friday, according to diplomats."
The Security Council requested that in addition to the International Atomic Energy Agency's ongoing inspections in Israel, that it monitor Israel's compliance with "the steps required by the IAEA Board". . It also emphasizes the "need for guarantees to be held accountable" to the perpetrator or perpetrators, according to the text provided by AFP.
According to diplomats who asked not to be named, the negotiations for the approval of the text were particularly "difficult".
China has secured US cuts to allegations of media misconduct in the world and defended its freedom and protection in covering military operations, according to diplomatic sources and various versions of the statement. AFP during the discussions.
The text adopted was limited to the reminder that "journalists should be protected as civilians". He did not mention the clashes that took place yesterday between Israeli police and Palestinians during the journalist's funeral.
Sirin Abu Akleh, who worked for Al Jazeera television, was shot dead in the head on Wednesday as she covered an Israeli military raid on a refugee camp in Jenin, in the northern part of the West Bank. in 1967.
Initially, Israel said the journalist was "probably" killed by Palestinian gunfire. However, Israel later said it did not rule out the possibility that the bullet might be fired by its own troops. The Palestinian Authority, the Al Jazeera network and the Qatari government accuse the Israeli army of killing her.
Source of RES EIA
The article Palestine: UN Security Council Condemns Murder of Journalist Sirin Abu Akleh published in Fourals.com.