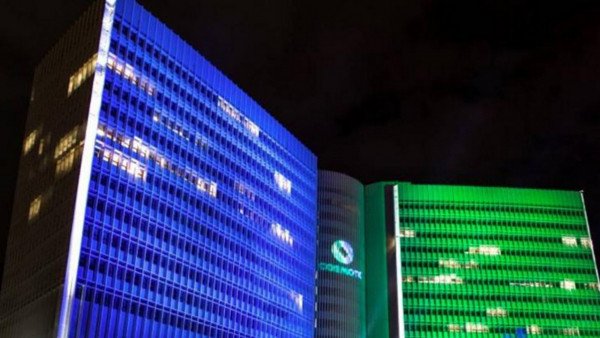 Unlimited talk to all national networks is now automatically enjoyed by all subscribers – existing and new – of mobile contracts
COSMOTE GIGAMAX
and
COSMOTE BUSINESS GIGAMAX
. COSMOTE changes the data in the mobile contracts, freeing the communication, without changing the prices and actively supports its subscribers -individuals and companies- so that they can communicate freely, wherever they are.
At the same time, COSMOTE GIGAMAX and COSMOTE BUSINESS GIGAMAX have data options that reach up to unlimited, without any speed limit, through COSMOTE's top 4G and 5G networks. The renewed programs of COSMOTE are addressed to everyone, with options starting from € 24, so that each subscriber has the program that suits him.
«From today, our subscribers speak freely. Recognizing that communication is one of the basic needs of modern man, we bring a new day to mobile contracts, freeing speech to everyone, forever, at no extra charge. In this way, COSMOTE reciprocates the trust shown to it by its subscribers, creating a better world for all", Said the Chief Marketing Officer Consumer Segment of OTE Group, Mr. Panagiotis Gavriilidis.
The Chief Commercial Officer Business Segment of OTE Group, Mr. Grigoris Christopoulos stated: «COSMOTE proves that it is consistently the most reliable partner of the modern businessman. Today, we are taking a big step and releasing the talk of contract subscribers, with absolutely no change in charges, as part of our broader business support strategy. With the power of technology, we help businesses grow».
More information about COSMOTE GIGAMAX: here and for COSMOTE BUSINESS GIGAMAX: here. 
//consent check first var enternity_consent = $.cookie("enternity_consent"); var enternity_consent = true;
if(enternity_consent===undefined){ fbq('consent', 'revoke'); //console.log('fb revoke'); } else { fbq('consent', 'grant'); //console.log('fb grant'); }
fbq('init', '997509706965212'); fbq('track', 'PageView');
*/