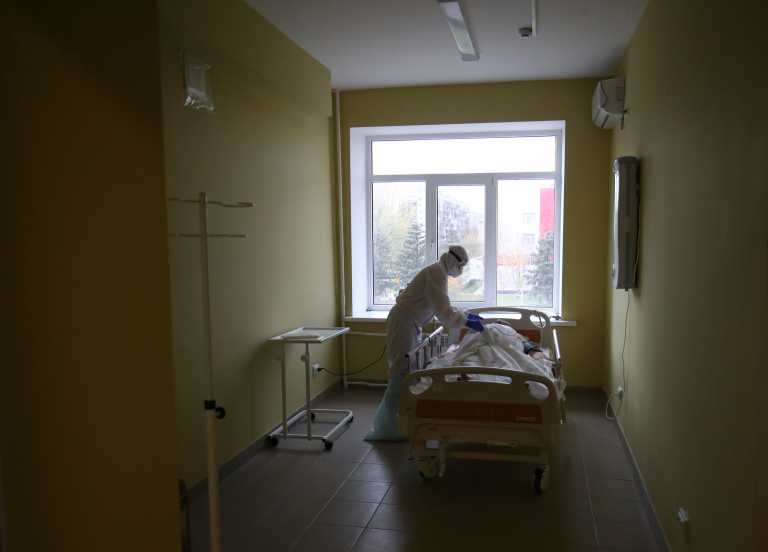 The Iraqi health authorities are on alert, as at least 12 people have died so far due to the Crimean-Congo hemorrhagic fever.
The Iraqi health authorities are trying to curb the spread of hemorrhagic fever, which is transmitted to humans from infected animals, especially cattle.
According to the World Health Organization, the virus that causes hemorrhagic fever is transmitted "either through tick bitesor through contact with blood or the tissues of infected animals during or immediately after slaughter. '
"The total number of cases of hemorrhagic fever is 55, of which 12 were fatal," said during a press conference the spokesman of the Iraqi Ministry of Health, Saif al-Badr.
Most cases (29) and half deaths (6) have been reported in Di Car, a poor province where residents raise cattle, sheep, goats and buffaloesanimals that are potential hosts of the virus that causes Crimean-Congo haemorrhagic fever.
An earlier official report, released last Friday, put the death toll at 40, with eight deadly across the country.
«We have not reached the stage of the epidemic"Badr reiterated on Tuesday in his statements to the French Agency, acknowledging, however, as last week, that the infections are indeed" more than last year ".
"The procedures adopted by the various competent authorities do not amount to the circumstances, especially with regard to the control of slaughterhouses," he admitted.
Slaughterhouses that do not comply have been targeted by the authorities hygiene protocols. Authorities in several provinces have banned the transport of cattle and launched campaigns to disinfect sheep and goats and other farmed animals.
In recent days, provinces have been announcing one after another the first cases, such as Najaf (central) on Monday, Nineveh (north) and Kirkuk (north of Baghdad).
According to the Ministry of Health, most of the people infected are "breeders or slaughterhouse workers" of animals.
The virus has a high mortality rate, ranging from 10 to even 40% of cases. In humans, the disease can be transmitted through "direct contact with the blood, feces, secretions or organs of those infected," according to the World Health Organization.
The article Iraq: Dozens of cases of hemorrhagic fever – At least 12 dead was published in Fourals.com.