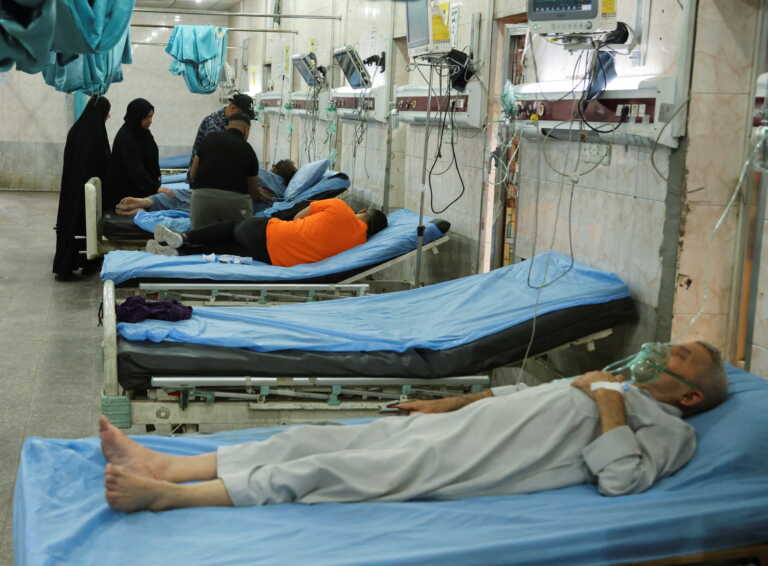 One person died on Friday from a Crimean-Congo hemorrhagic fever in Iraq's Kirkuk province.
Crimean-Congo haemorrhagic fever is a disease that is mainly transmitted by cattle and spreads to the north, according to health authorities in Iraq.
A total of 40 cases, eight of them fatal, have been reported since the beginning of the year, with 23 patients in the impoverished province of Di Kar, Iraqi Health Ministry spokesman Saif al-Badr said Friday night.
According to the World Health Organization, the virus that causes hemorrhagic fever is transmitted "either through tick bites, or through contact with the blood or tissues of infected animals, during or immediately after slaughter."
The victim yesterday was an animal slaughterhouse worker who did not comply with sanitary regulations, said Ziad Khalaf, a provincial health official.
Kirkuk authorities have banned any transport of cattle to or from the province. The northern province of Nineveh announced its first case on Thursday. On April 29, the province of Babylon (central) announced a death.
Most of the infected people live in Di Kar, a poor province where people raise cattle, sheep, goats and buffaloes, animals that are potential hosts for the virus that causes the Crimean-Congo hemorrhagic fever.
However, the country is not "at the stage of an epidemic", the representative of the Ministry of Health reassured yesterday afternoon.
"So far, the infections are limited," he told AFP, adding that "this year the (transmission) rate is" higher than last year. "
According to the Ministry of Health, most of the infected people are "breeders or slaughterhouse workers" of animals.
The virus has a high mortality rate, which can range from 10 to even 40% of cases. In humans, the disease can be transmitted through "direct contact with the blood, feces, secretions or organs of those infected," according to the World Health Organization.
Source: ΑΠΕ-ΜΠΕ
The article Crimean-Congo Hemorrhagic Fever: 8th death in Iraq since the beginning of the year was published in Fourals.com.