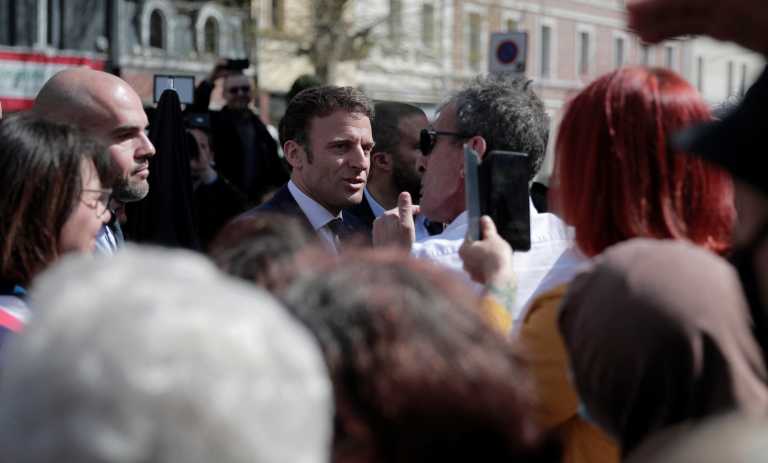 Emanuel Macron began his election campaign for the second round of the French elections on April 24 with a visit to Carven. By choosing this city, Macron wanted to send a message of determination to the French voters.
And this is because Emanuel Macron in the first round of April 10 for the French elections, Carven brought him third in the preferences of the voters and first Marin Le Pen!
In a live interview with a French TV station in a local café, Macron appeared united on political issues and open to collaboration, while on social media he hinted that he could add water to his wine, such as retirement at least at the age of 65 years old, without ruling out the holding of a referendum on the subject. However, he made it clear that if his proposal for an even gradual increase in the retirement age is not accepted, it will mean a weakening of the current pensions, which in his opinion should not be less than 1,100 euros, but also a burden on the insurance system with debts. which, as he said, will be repaid by the next generation. Also apparently wanting to address the French left-wing audience, Macron spoke of a new social contract, under which the workers of a company would see, like the shareholders, that their incomes increase "when things go well". Referring to the insurance system of France, he described it as a treasure created in the past by "Goliaths and communists".
On political issues, Macron avoided harsh characterization, saying he opposed Marine Le Pen's ideas but respected her and her constituents. He hinted that if he received support from his predecessors, Sarkozy and Hollande, he would be welcomed, while when asked if he was worried about the polls that show little superiority over Lepen, he replied that if he listened to the polls he would never have tried to become President of the Republic.
source: ΑΠΕ – ΜΠΕ
The article Macron in hostile territory – He went to the city where Le Pen came 3rd and 1st was published in Fourals.com.