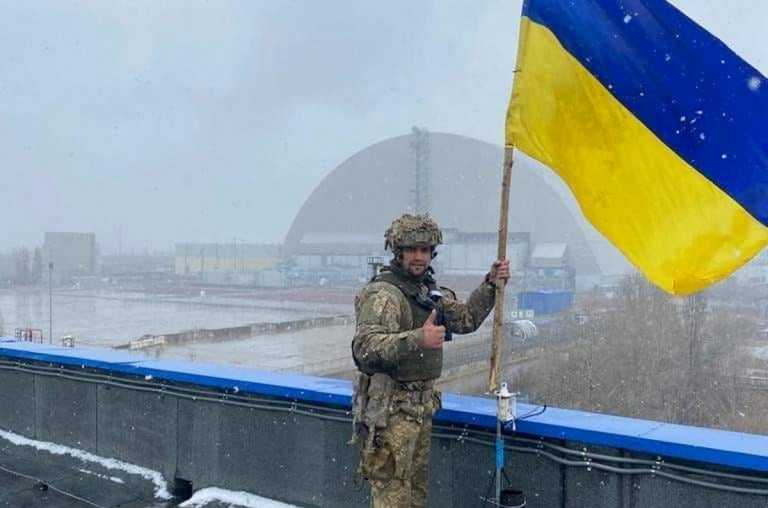 Ukrainian troops regain control of Pripyat, ghost town near nuclear power plant Chernobylannounced today Sunday, 3/4/2022, the General Staff of the Armed Forces Of Ukraine.
"Today, April 3, Ukrainian Armed Forces paratroopers took control of the Pripyat area and the area along Ukraine's state border with the Republic of Belarus," he said in a Facebook post.
The post included a photo of the Ukrainian flag waving over the city.
Today units of the air assault troops of Ukraine Armed Forces took control over the Prypiat and​ Ukrainian border with the Republic of Belarus.

Photo: Air Assault Forces Command of the Armed Forces of Ukraine pic.twitter.com/WaiKx75mIc

— The New Voice of Ukraine (@NewVoiceUkraine) April 3, 2022
The Pripyat was evacuated in 1986 after the Chernobyl explosion and fire, the worst nuclear disaster in the world. More than 30 people died shortly after the explosion, which broke Chernobyl Reactor No. 4 on April 26, 1986.
In late February, during the first week of the war, the Chernobyl plant and the surrounding area fell to Russian troops.
But on Thursday, Russian troops announced their intention to leave and hand over control to Ukrainian personnel, according to the state-owned company that oversees Ukraine's nuclear power plants.
"It has been confirmed that the occupiers, who occupied the Chernobyl nuclear power plant and other facilities in the Exclusion Zone, marched in two columns towards the Ukrainian border with the Republic of Belarus," Energoatom said in a statement to the Telegram.
The article Chernobyl: The Ukrainian flag is waving again near the nuclear power plant was published in Fourals.com.