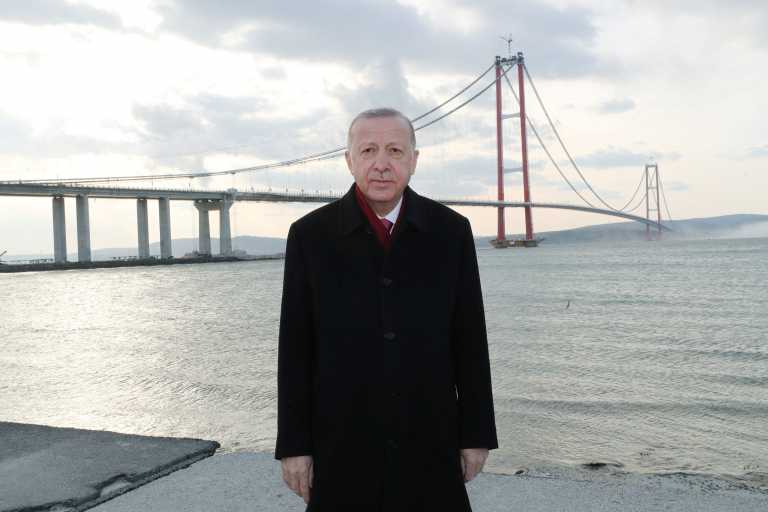 Recep Tayyip Erdogan's health condition has been a concern many times. Now, it's another.
From time to time a lot has been heard. How his health is fragile, that he is not well at all. But Recep Tayyip Erdogan is always here. Now, it was a hoarseness that caused new scenarios.
Erdogan attends event for Turkey's digital mobilization. At the beginning of his speech, however, he seemed to be hoarse and this caused a commotion and anxiety in the audience.
Even he understood it and hurried to reassure everyone that he was fine and that he just caught a cold while inaugurating a bridge in the Dardanelles, SKAI's correspondent in Istanbul, Manolis Kostidis, reported.
"You know my voice is closed. On Friday we inaugurated the bridge in the Dardanelles and there was a cold. "God willing, this Friday we will open the airport in the city of Tokat," said the Turkish president.
Slaves without the Bairaktars
In addition to the issue of colds, Erdogan in his speech also spoke about the war in Ukraine. He spoke of a "crisis" which, he said, showed that each country must step on its own two feet. He even referred to the Turkish drones at the disposal of the Ukrainian forces.
"The recent Russia-Ukraine crisis has once again shown the following reality. And in the digital sector if you do not have your own infrastructure, your own human resources, your own space, that is, if you do not set foot on national and domestic feet, then you are on the verge of disaster. "If you can not produce your own unmanned aerial vehicles, your own unmanned aerial vehicles, the (Bayraktar) Akıncı, then you are under threat of becoming slaves at any time," he said.
The article Erdogan's hoarseness rekindled his health scenarios was published in Fourals.com.