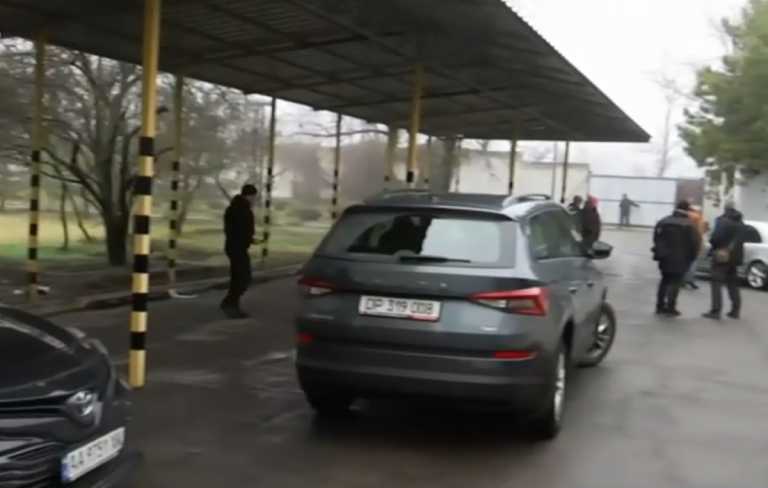 The evacuation operation from Mariupol is in progress, with the procession of cars transporting the 82 Greek citizens having already passed the first checkpoint and two hours later to meet the second.
The goal is to move the convoy as safely as possible to the Ukrainian-Moldovan border, where there will be a staircase of the Bucharest embassy under Ambassador Sofia Grammata to provide Greek citizens with all possible assistance.
Information says that 21 are the cars transporting 82 Greek citizens, expatriates but also Greek media missions, however signaled alarm as there are warnings that the Russian army may hit the Greek convoy from Mariupolto blame the Ukrainians, who are fighting in the area!
According to Kostas Onishenko, a journalist and correspondent in Kyiv, this information is transmitted by Ukrainian telegram channels, which receive information from security services. "The aim is to blame Azov and reduce the massive support for Ukraine," he said.
See the post
The convoy started at 11 am from the besieged Mariupol with the aim of crossing the war zone and reaching the Ukrainian-Moldovan border safely.
See the relevant report of Live News, with Nikos Evangelatos on Mega
The first goal was to first reach the city of Zaporizhia, at a distance of 230 km, which happened. Then, they will continue to the city of Dnipro and from there, judging by the data again, they will follow a route that will lead them to the border with Moldova. Final destination, of course, Greece, via Romania.
The Greeks are accompanied by Ambassador Frangiskos Kostellenos, who intends to return to Mariupol and his duties immediately afterwards.
At 12:10 pm, the convoy of Greeks passed the 1st checkpoint, on the borders of the city of Mariupol, by Ukrainian forces, a fact that proves that the city remains to this day, in the hands of the defenders.
Almost two hours later, the convoy met a second checkpoint, this time with Russian soldiers. The goal is for all cars to stay behind one another, however, this is not always possible.
Communication is only possible via satellite telephone for security reasons, throughout the difficult route, which is carried out with great care and low speed.
The article Fears for hitting the convoy of Greek citizens from Mariupol! Has arrived in Zaporizhia published in Fourals.com.