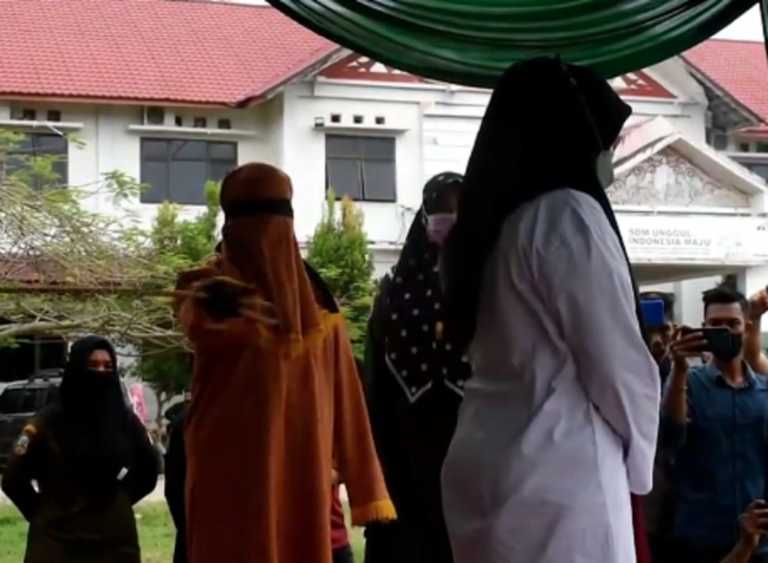 A woman from Indonesia has been flogged 100 times for adultery in the conservative province of Aceh.
This province is the only one in Indonesia that applies Sharia Islamic law, while her partner, who denied the accusations, received 15 lashes.
The court handed down a heavier sentence to the woman, as she confessed to cheating on her husband, said Ivan Najar Alawi, head of the investigation department at the prosecutor's office.
On the contrary, the judges did not believe that they could sentence her partner, who was also married, to such a severe sentence.
"During the trial, he did not admit anything, he denied all charges. "Therefore, the judges could not prove his guilt," Alawi told reporters after the public flogging of the accused.
As an alternative punishment, he admitted his guilt for "showing signs of love to another woman besides his wife".
The couple was surprised by locals in a palm forest in 2018. The woman could not stand the pain from the blows with the whip and her torment was stopped for a while, said a journalist of the French Agency.
Also today, another man, found guilty of having sex with a minor, was flogged 100 times. He will spend an additional 75 months in prison, according to prosecutors.
Dozens of people went to watch the whipping. The scene was videotaped and posted on social media.
The spectacle was criticized by human rights defenders, who denounced the cruelty of this practice, which, however, is supported by the Aceh population, 98% of whom are Muslims.
In 2019, 43 men and 42 women were officially sentenced to flogging for religious crimes in the city of Banda Aceh alone.
Source: ΑΠΕ-ΜΠΕ
The article Indonesia: A woman was flogged 100 times for adultery and her partner 15 was published in Fourals.com.