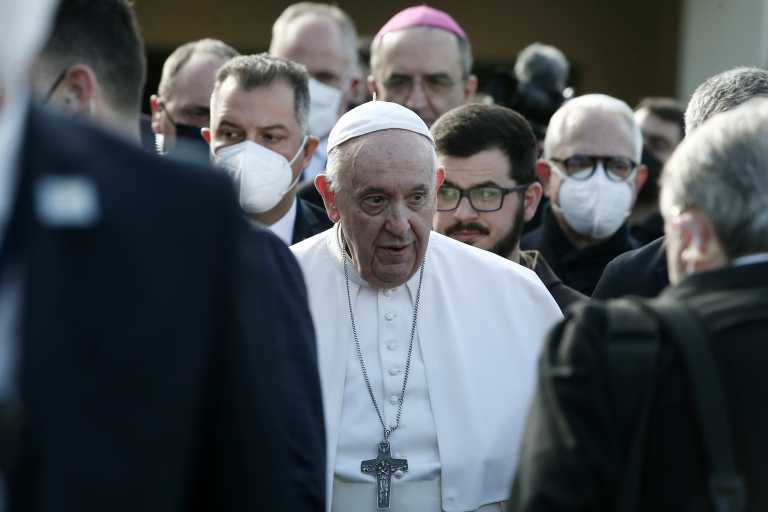 The recognition of the improvement of the situation in Moria, on behalf of Pope Francis, was mentioned by the Vice-President of the Commission, Margaritis Schoinas, when asked about the statements of the Primate of the Roman Catholic Church on Europe's immigration policy.
"Pope Francis very clearly recognized the significant improvement and progress that has been made since 2016 when he came to Lesvos with more than 50,000 people and a health jungle in Moria. "Now it has found less than 2,000 people in a much improved structure – as you know the new structures are being completed and delivered with EU funding and EU data," said Margaritis Schoinas.
For her part, Home Affairs Commissioner Elva Johansson spoke of "very good progress in Greece and throughout the EU."
Margaritis Schoinas for the borders
Asked about the Independent Border Surveillance Committee in Greece, the Vice-President of the Commission said: Croatia and Greece and I think we are now in a phase where these mechanisms are real, they are independent, they have the guarantees we are looking for. At the same time, let us not forget that in the Pact we have provided for a permanent mechanism for the monitoring of the fundamental fundamental rights at the external borders ".
He added that "pending the permanent mechanism we have in the Pact, we find a solution to the interim situation to deal with and investigate these complaints."
Ilva Johansson underlined: "I am happy that Greece is now going ahead of others to implement an independent monitoring mechanism. I had a positive conversation with the Minister of State, George Gerapetritis two days ago about this and he explained how it will work and we decided that we should be in close communication for the development of the result, in how he will work for it. I think it is important. He also promised me and told me that the investigation of the case has already been assigned to the FRONTEX staff ".
Source: ΑΠΕ – ΜΠΕ.
The article Margaritis Schoinas: Pope Francis acknowledged the significant improvement that has been made in the structure of Moria was published in Fourals.com.