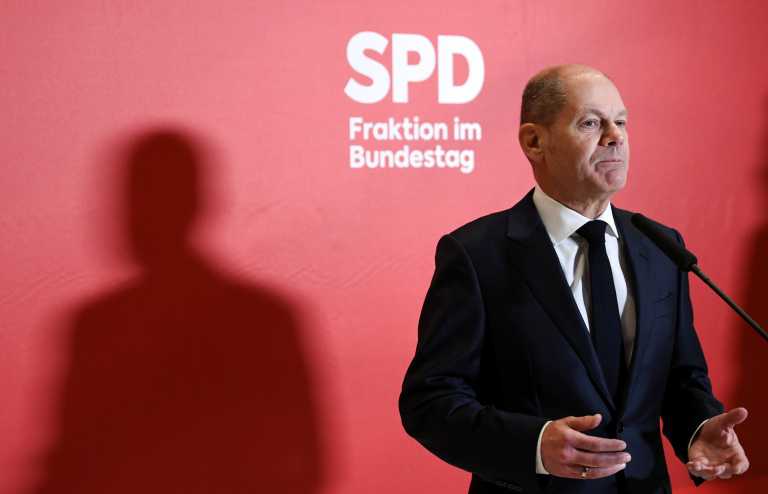 The agreement of the leaders of the Social Democrats of the SPD, the Greens and the Free Democrats of the FDP for the formation of a coalition government in Germany will be presented today, Wednesday (24.11.2021), during a press conference at 15.00 local time (16.00 Greek time), according to by invitation distributed by the SPD.
If the three parties finalize the agreement to form a coalition government, then the SPD's Olaf Soltz will take over as chancellor in Germany, replacing Angela Merkel.
The press conference will follow the final round of negotiations between the three German parties, according to the SPD invitation.
The agreement between the three parties will result in the formation of the first tripartite coalition government in Germany since the 1950s and will exclude from power the Christian Democrats and Christian Socialists who have been in power for the last 16 years.
The tripartite alliance is committed to modernizing Europe's largest economy by upgrading infrastructure and accelerating climate protection measures.
Source: ΑΠΕ – ΜΠΕ
The article Germany: Merkel is leaving, Solz is coming – Three-party government after 71 years was published in Fourals.com.