06:13 PM


Sunday 21 November 2021

Cairo – Masrawy:
The pioneers of the social networking site "Facebook" circulated a video clip from a surveillance camera showing a child being severely beaten by a parent in Heliopolis Club before members of a sports team who had accidentally intervened around the stadium track where the hall witnessed and rescued the child.
Adel Shamala, CEO of Heliopolis Club, confirmed that the incident occurred in his club, specifically yesterday, Saturday, revealing that his club had taken the maximum penalty according to the club's special regulation.
Shamala said in exclusive statements to "Masrawy" that one of the parents assaulted a child due to disagreements with his son before the intervention of the junior football team members who happened to be on the field.
Shamala confirmed that as soon as the incident was confirmed, the club decided to impose the maximum penalty on the aggressor by suspending him for a year while presenting his order to the nearest public membership to consider expunging him.
According to Paragraph 4 of Article 29 of the Heliopolis Special Regulations, the maximum penalty for the violating member is a general suspension, while the suspension is being considered.
His membership is according to Article 5 by a decision of the club's general assembly after a report from the board of directors to be presented at the nearest general assembly.
Shamala concluded his speech by stressing that the victim's family had filed a complaint against the aggressor at the police station, stressing that the club had fulfilled its duty and the maximum penalty in the list.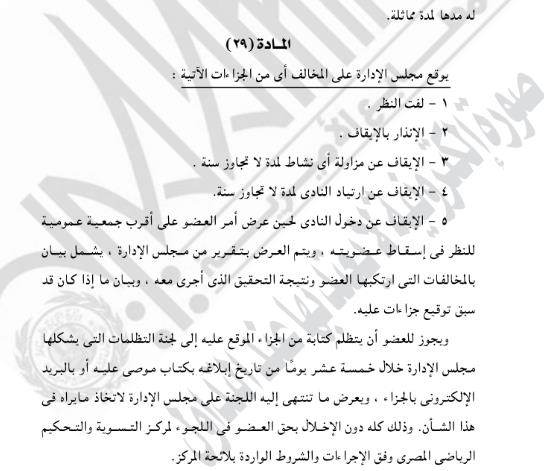 .