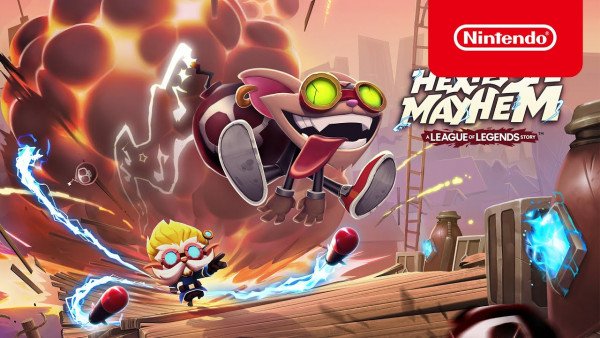 Riot Forge and Choice Provisions announced the
Hextech Mayhem: A League of Legends Story
, a rhythm / runner game that will be released for Nintendo Switch and PC (Steam, Epic Games Store, GOG) on November 16. The game will cost € 9.99 and will be available through the Netflix mobile app.
Riot Forge announced that it will organize a video showcase livestream on November 16 at 18:00 Greek time, where it will present more details about the game.
As for Hextech Mayhem: A League of Legends Story, the player is asked to check the yordle and Hexplosives Ziggs specialist as he sows panic in the Piltover neighborhoods.
See below the official trailer of the announcement.
//consent check first var enternity_consent = $.cookie("enternity_consent"); var enternity_consent = true;
if(enternity_consent===undefined){ fbq('consent', 'revoke'); //console.log('fb revoke'); } else { fbq('consent', 'grant'); //console.log('fb grant'); }
fbq('init', '997509706965212'); fbq('track', 'PageView');
*/