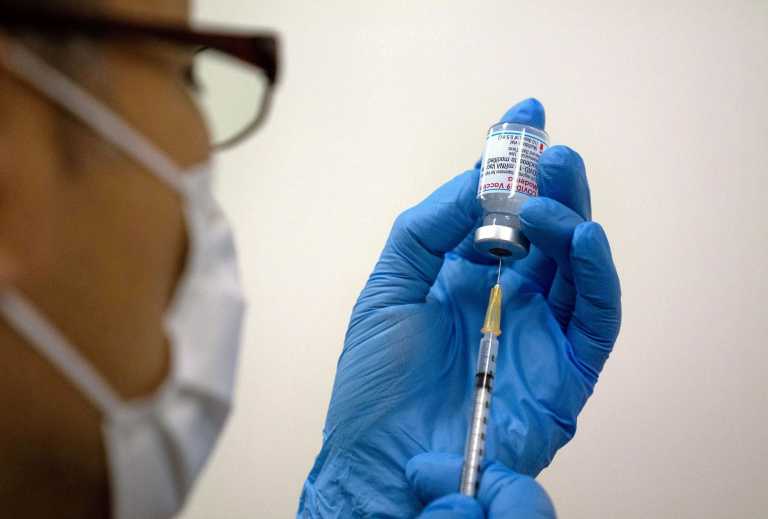 This is a large survey – the most comprehensive of its kind to date internationally – of around 32 million vaccinated adults in the UK (20 million with AstraZeneca and 12 million with Pfizer / BioNTech), as well as two million people infected with coronavirus.
Research shows that there is an increased but very small risk of developing two rare neurological conditions, Guillain-Barré syndrome and Bell's palsy, after the first dose of the Oxford-AstraZeneca vaccine. There was also a slightly increased, but also very low, risk of hemorrhagic stroke after the first dose of the Pfizer-BioNTech vaccine.
Researchers, led by Oxford University Professor of Clinical Epidemiology Julia Hippisley-Cox, published their findings in the journal Nature Medicine. There is a significantly higher risk of seven neurological disorders – including Guillain-Barré syndrome – if one is diagnosed positive for coronavirus.
The scientists stressed that the neurological complications associated with vaccines are rare, on the contrary, the risk of neurological complications due to Covid-19 infection is much higher.
To investigate the possibility of a link between vaccinations and the onset of neurological disorders, the researchers looked at admissions to English hospitals for neurological complications over 28 days after the first dose of the two vaccines. At the same time, they did something similar, investigating the occurrence of neurological disorders within 28 days after a positive coronavirus test.
It is estimated that after the first dose of AstraZeneca there were 38 extra cases of Guillain-Barré syndrome in England (usually causing temporary pain and weakness in the limbs) per 10 million people vaccinated within the next four weeks of the initial vaccination. Slightly increased, but to a lesser extent, was the risk of Bell's palsy. It was also estimated that up to 28 days after the first dose of Pfizer / BioNTech there were 60 extra cases of hemorrhagic stroke per 10 million vaccinated.
At the same time, after a positive coronavirus diagnosis, there was a much higher risk of neurological disorders: among others, there were 123, 163 and 145 extra cases of encephalitis-meningitis-myelitis, myasthenic disorders and Guillain-Barré syndrome, respectively per 10 million. There is also a higher risk of hemorrhagic stroke in people infected with coronavirus in the first seven days after diagnosis.
The rare AstraZeneca-Guillain-Barré vaccine link was confirmed by a separate data analysis for more than three million people in Scotland, but researchers said it would be useful to confirm it in large populations in other countries as well. Researchers in the next phase will do a similar study on the possible side effects after the second dose of vaccines.
Link to the scientific publication: https://www.nature.com/articles/s41591-021-01556-7
The article Study: These are the risks for neurological diseases and hemorrhagic stroke after coronavirus vaccination was published in Fourals.com.