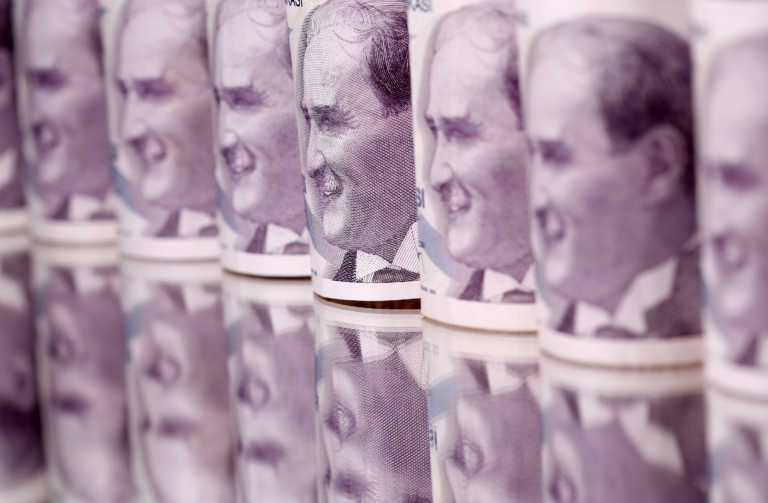 Recep Tayyip Erdogan's pressure on the Central Bank of Turkey's administration for monetary policy does not go unpunished by the markets, but not by himself but by the Turkish pound.
Today, the Turkish lira plunged to a record low, after doubling in relation to the expected reduction of interest rates by the central bank.
The pound fell 2.9% to a lows – a record $ 9.4782 per dollar after lowering interest rates to 16% from 18%.
The central bank said there was still little room for easing its policy by the end of the year, leading to rising inflation in the country and more pressure on the pound, which already has the worst performance among emerging market currencies this year.
"The risk of an exponential devaluation in the near future is so great now that it would be advisable not to have open positions in the pound at this point in time," said a Commerzbank executive.
"The move is in line with the views of President Recep Tayyip Erdogan, but its monetary policy is simply wrong "We run the risk of entering an area where the real economy will be severely affected by the currency."
The Turkish central bank cut interest rates to 18% in September, despite inflation reaching almost 20% in Turkey.
The cut was seen as a continuation of Erdogan's opposition to high interest rates, which led to the replacement of three central bankers over the past two years.
Data from the Institute of International Finance show that foreign investors have been steadily withdrawing their money from Turkey since interest rates fell last month.
Turkish stocks fell 0.2% as data showed that consumer confidence in October reached its lowest level since February 2019.
The article The Turkish pound "groans" in the hands of "economist" Erdogan – New dip to record levels was published in Fourals.com.