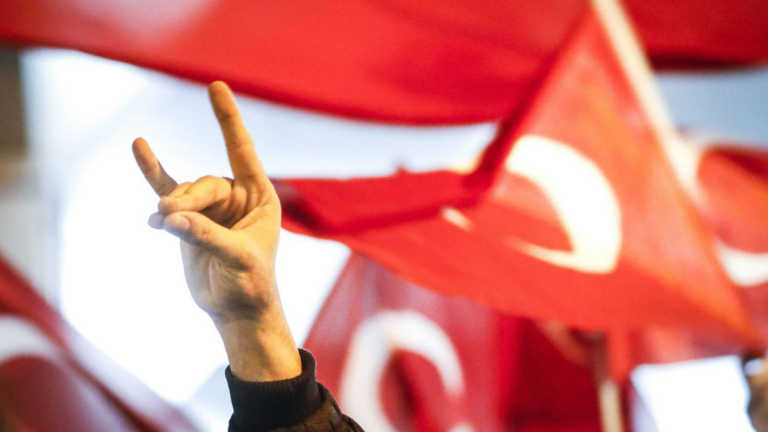 Request to characterize the Gray Wolves as a "terrorist organization" a Greek-American Democrat MP. "We are going to follow the example set by European countries," Dina Taitous said, speaking to OPEN on Saturday night (25/9).
"The Gray Wolves are not just a terrorist organization but act like the 'long arm' of Turkish President Recep Tayyip Erdogan for his dirty work," she said. At the same time, the Greek-American Democrat MP directly denounces the Turkish provocation towards Greece.
"We are going to follow the example set by European countries. "As we have seen France and Austria recognize them as a terrorist organization for their actions in Germany and Italy, the EU has reported that they had members in what happened," she told OPEN.
Regarding whether the Gray Wolves are a "terrorist organization with global action", the Greek-American MP noted: "Yes, I believe this, if you take a look at the definition, they train action groups, have an attack method and have the ability to plan and prepare operations to carry out terrorist acts. It operates as a terrorist organization, starting in the '70s and' 90s, but recently began to become more active by carrying out attacks and similar acts. "
Gray Wolves: The "long arm" of Recep Tayyip Erdogan
Asked if the purpose of the Gray Wolves is to influence public opinion, Dina Taitus noted that it is the "long arm" of Recep Tayyip Erdogan: "Yes, for sure, they have been involved in misinformation, it is like the" long arm ". of Erdogan, when he wants to do something without appearing himself, he puts them to do all the dirty work for him. "Many times their rhetoric is similar to his own."
Questions about Turkish provocation
The Greek-American Democrat MP, however, takes a stand and the provocative attitude she maintains. "I have asked Foreign Minister Anthony Blinken and other State Department officials about what we can do to raise our stature in Turkey as they desecrate our churches, divide Cyprus, attack the Ecumenical Patriarchate. "From its area of ​​jurisdiction when it comes to energy research, I think all this is unacceptable, but Turkey continues to do even worse right now."
See in detail in the following video:
With information from OPEN
The article Greek-American MP asks the Gray Wolves to be characterized as a terrorist organization was published in Fourals.com.