05:17 PM


Tuesday 07 September 2021

Written by – Hind Khalifa
Nour, the daughter of the artist Amr Diab, shared her followers on the social networking site, her latest photo, which is the first photo she collected with her fiancé.
Nour appeared standing in a park in the British capital, London, in front of her fiancé, who was sitting on one of his knees, and surprised her by asking her to marry her.
Nour also published pictures of her wearing a diamond engagement ring, and she also appeared in another picture, wearing a dress in the sixties, in black and dotted with red roses, wearing black shoes.
Aesthetically, she adopted the appearance of her nature, while she chose the bun hairstyle, and added to the look a feminine look using some simple accessories.
It is reported that Nour's fiancé, Amr Diab's daughter, is named Kieran Woodward, who is British and of Ghanaian origin, and works as a fitness trainer.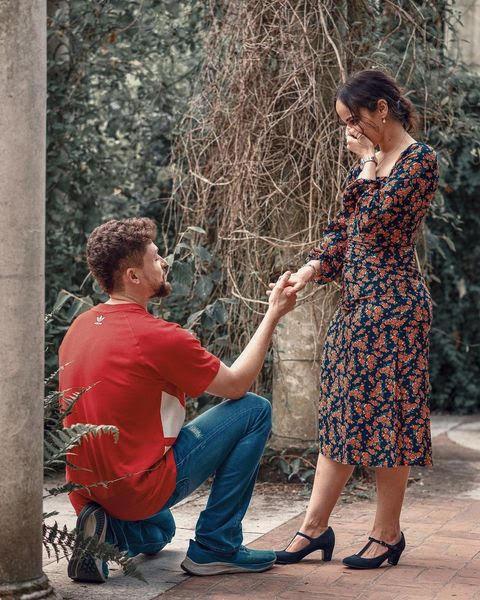 .