Algeria's national team players wear green, in contrast to the white uniforms of their Burkinabe rivals.
This agreement came after the meeting of the technical committees of the Algerian Football Federation and its Burkinabe counterpart, in Marrakesh, Morocco, on Monday evening.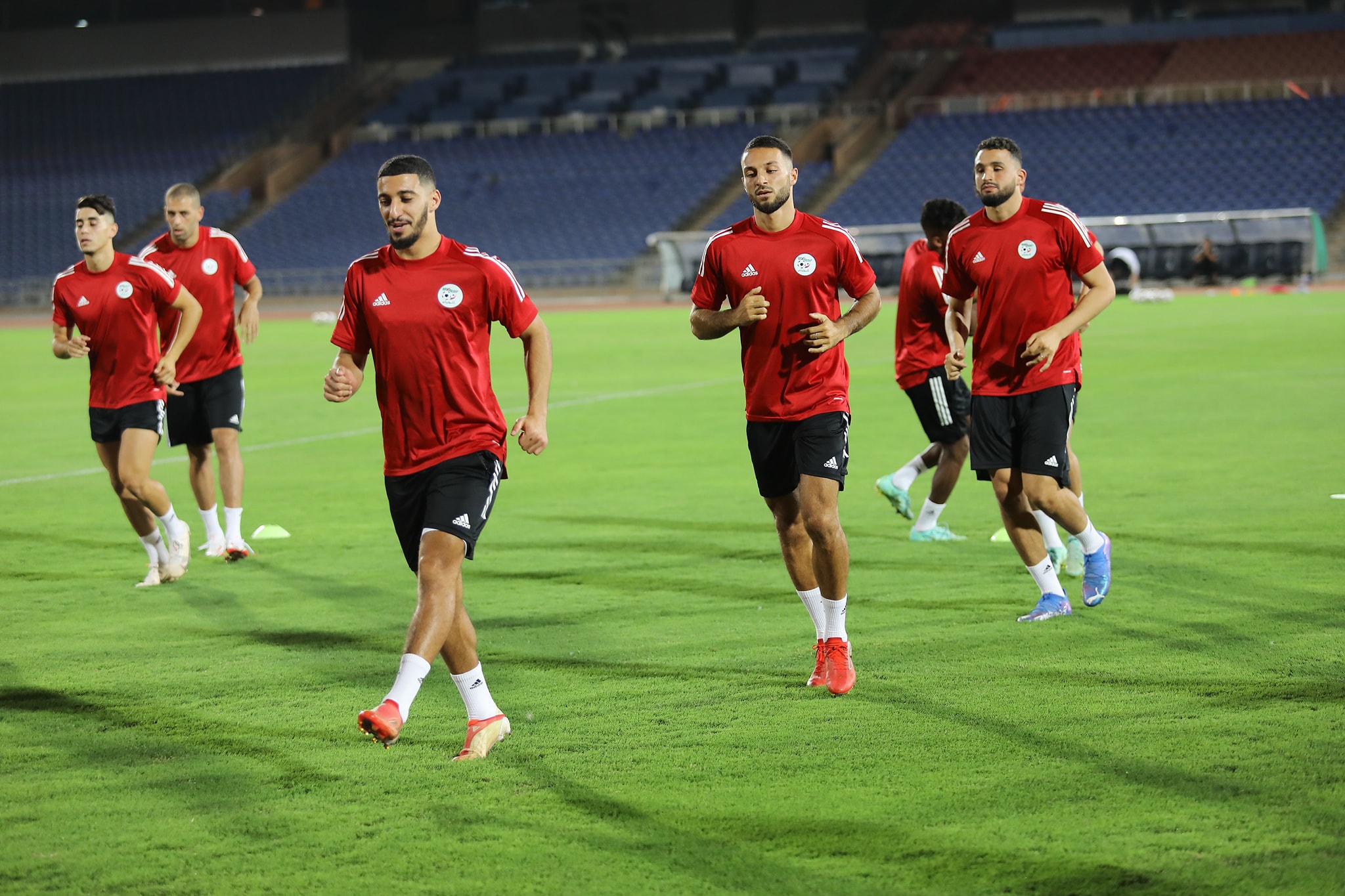 And regarding the press conference following the match, which is imposed by "FIFA". The media attaché of the Algerian Football Association and the Burkinabe will be satisfied with an interview with the coaches of the two teams, and one player from each team.
In a related context, the cubs of national voter Djamel Belmadi held their first and last training session on Monday evening at the Marrakesh stadium, the scene of the confrontation of Burkina Faso. As shown by the three included photos.