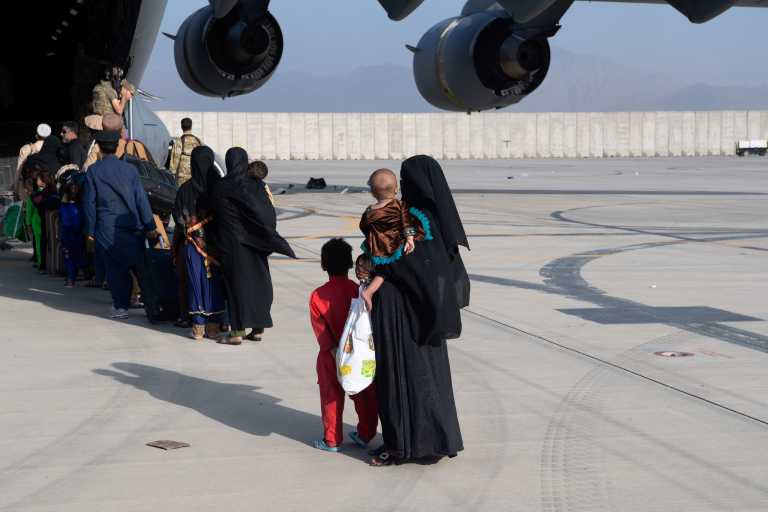 The Taliban have reiterated their commitment to the United States that they will allow Afghans who wish to leave Afghanistan. This was stated today by US Secretary of State Anthony Blinken, who is paying a visit to Qatar.
During a press conference in Doha, Blinken noted that the Taliban, who have seized power in Afghanistan, have promised to "allow people with the necessary documents to leave freely."
"We will monitor them," he said, adding that "the international community as a whole expects the Taliban to live up to this commitment."
The government of US President Joe Biden has come under pressure as public figures often come to light about the presence of hundreds of people, including Americans, trapped at Mazar-i-Sharif airport in northern Afghanistan, according to Marina Lee. director of the American non-governmental organization Ascend Athletics.
Six hundred to 1,300 people are trying to flee Afghanistan, including 19 Americans, with the help of this NGO and other organizations, she added.
Blinken explained that the Taliban did not forbid those with legal documents to leave the country, but added that not all those who tried to board charter flights were available. There is no "hostage situation" in Mazar-i-Sharif, the US Secretary of State assured.
"We are not able to confirm the list of passengers, to identify the passengers of these planes, (we do not know) the security protocols, nor where they will land. "These are issues that cause us real concern," he said. "At the moment I am talking to you, we are discussing to resolve these issues."
Blinken, who is accompanied on his trip by Defense Secretary Lloyd Austin, also thanked Qatar for its support and efforts in the operation to remove thousands of people from Afghanistan.
"Qatar has exceeded expectations and generosity has saved your lives," Austin said during the same press conference.
For his part, Qatari Foreign Minister Sheikh Mohammed bin Abdulrahman al-Thani reiterated that Kabul airport, which remains closed after the departure of the last Americans, will reopen soon, but did not give a clear timetable.
This is the first trip to the region by high-ranking US officials since the Taliban seized power and the last US troops left Afghanistan two weeks later.
The Emir of Qatar, Tamim bin Hamad al-Thani, hosted a dinner for the two US ministers on Monday night. "Many countries intervened to take part in the evacuation from Afghanistan, but none did more than Qatar," Blinken said today, referring to the estimated 58,000 refugees who passed through Doha.
"The men, women and children who passed through here will not forget it, nor will we," he added.
Today, the US Secretary of State is going to meet with officials at the US al-Udeid air base in Qatar, where thousands of Afghan refugees have taken refuge.
Austin, for his part, will tour the Gulf region, passing through Bahrain, Kuwait and Saudi Arabia.
The article The Taliban vowed to allow "anyone to leave" says the US was published in Fourals.com.