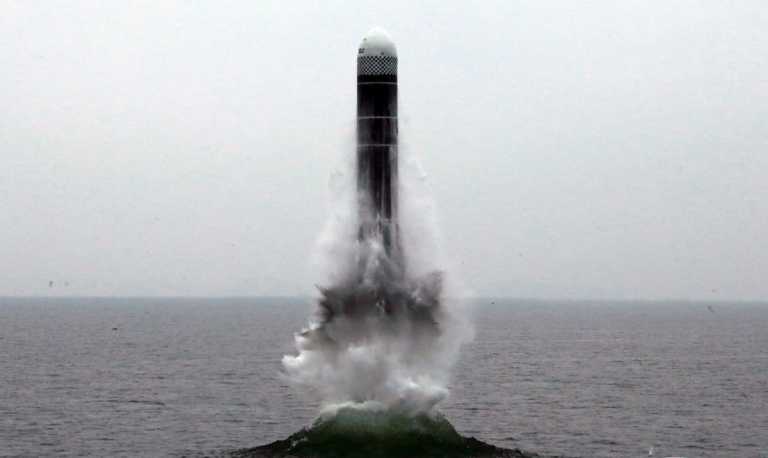 The South Korean Armed Forces have launched a test launch of a ballistic missile (SLBM), the South Korean national news agency Yonhap reported today. Therefore, South Korea became the first in the world without a nuclear arsenal to acquire such a capability.
A new Dosan Ahn Chang-ho-class attack submarine successfully launched the SLBM submarine last week, following a similar test by a sunken tug last month, Jonap said, citing unnamed military sources.
The Ministry of Defense limited itself to stating that it does not confirm details about specific weapons systems and the capabilities of army units, for security reasons. The Defense Development Service did not comment and referred the questions to the Ministry of Defense.
Last week, the South Korean Ministry of Defense presented its plans for the period 2022-2026, which include the development of new missiles with "significantly increased destructive power".
SLBM missiles have been developed by seven other countries: the United States, the United Kingdom, Russia, China, France, India, and North Korea. All of these countries have nuclear weapons, which are usually mounted on the heads of such missiles.
Yonap reported that the developing South Korean SLBM, which is said to have been christened Hyunmoo 4-4 and is believed to be a variant of the Hyunmoo-2B, has an active range of 500 kilometers and will carry a conventional warhead.
The South Korean military is developing increasingly powerful missiles designed to hit underground installations and armored tunnels as it seeks to reduce its dependence on the U.S. military, which maintains tens of thousands of troops on the peninsula.
North and South Korea each cite the development of each other's weapons systems to justify boosting their capabilities.
North Korea has introduced a series of new SLBMs and is believed to be in the process of developing and building a submarine capable of carrying such missiles.
With information from ΑΠΕ-ΜΠΕ
The article South Korea: A test launch of a ballistic missile from a submarine was published in Fourals.com.