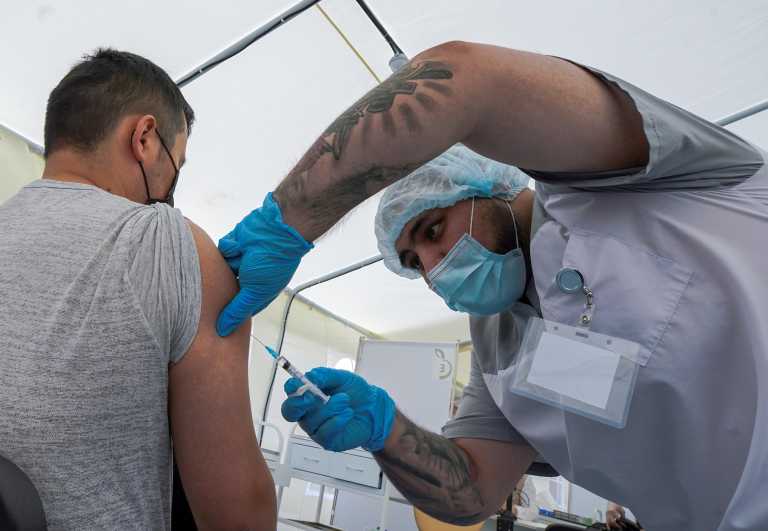 The majority of patients admitted to hospitals in Russia with coronavirus have not been vaccinated, Health Minister Mikhail Muraska said today.
At the same time, he pointed out that those who have been vaccinated and have fallen ill are not admitted to intensive care units in Russia.
"More than 92% of the patients admitted to the reference hospitals for Covid-19 are patients who have not been vaccinated. "Those who have been vaccinated and admitted to hospitals, as a rule, pass the disease slightly and do not enter the intensive care unit," said the Russian minister.
Muraska also pointed out that if earlier we said that Covid-19 disease is dangerous for people over 60, today the risk group includes young people and pregnant women.
"For this reason, the most immediate and fastest way to stop the transmission of infectious disease, to reduce the number of patients and those with serious complications, to reduce the number of deaths, is, of course, only vaccination. ", Said the Russian Minister of Health.
The article Russia – Coronavirus: Over 92% of hospitalized patients are unvaccinated was published in Fourals.com.