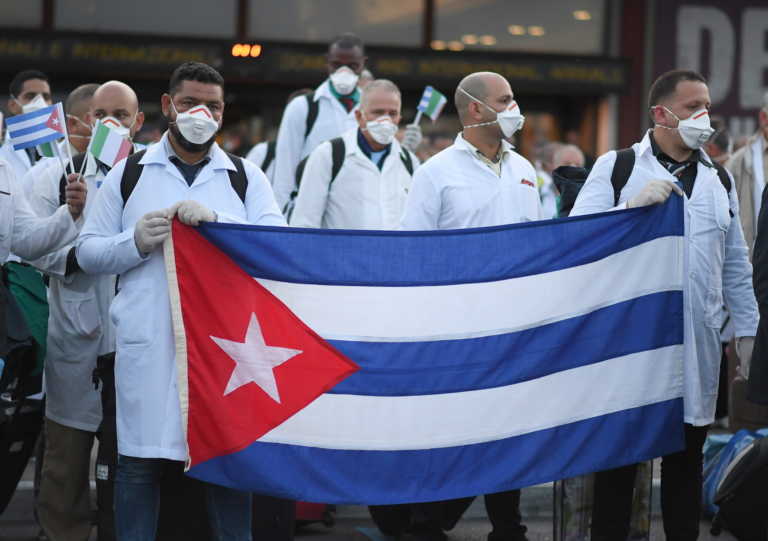 Cuba is officially becoming the first country to vaccinate children aged two and over against coronavirus. In particular, Cuba began vaccinating young children with the Cuban vaccines Abdala and Soberana in an effort to vaccinate all children before schools reopen.
The news was reported by the Times of Israel, which reported that the new school year officially started yesterday in Cuba, but the children, due to the coronavirus pandemic, remained at home watching educational programs on television. It is worth noting that most households do not have an internet connection for distance learning.
It is noted that the government has announced that the schools will be opened gradually, in October and November, but only if all the children are vaccinated. On Friday, health authorities began vaccinating children aged 12 and over.
The vaccination of the age group, 2 to 11 years old, started on Monday in the central province of Cienfuegos.
The first country to vaccinate in two years
Several countries are vaccinating children over the age of 12, while China, the United Arab Emirates and Venezuela have begun testing on younger children, but Cuba is the first country to vaccinate such young children.
Chile has approved the Chinese Sinovac vaccine for children aged six to 12 years.
Finally, the two Cuban vaccines, which have not undergone international, scientific evaluation, are based on recombinant protein technology. This is the same technique used in the "Novavax" and "Sanofi" vaccines that are awaiting approval from the World Health Organization (WHO). Vaccines with this technology do not need deep freezing.
The article Cuba: Vaccinating children over 2 years of age against coronavirus was published in Fourals.com.