Recently, attempts to internationalize the issue of human rights in Algeria have returned, by promoting mostly "inaccurate" information circulated by social networking sites and networks.
These attempts were manifested in the dissemination of information that the Mexican High Commissioner for Human Rights, Michelle Bachelet, held a meeting with the so-called Algerian activists to discuss "the harassment of human rights in Algeria."
Although there is no official statement or photos documenting this meeting, several websites and pages on communication networks, most of which are run by flies belonging to the Moroccan warehouse, have published the information as official and documented.
The website of this UN body, which publishes all the activities of the High Commissioner and the meetings of the Human Rights Council, is devoid of any statement or article about This meeting.
It can also be ascertained through the agenda of the commission's meetings and the activities of its chairperson during the month of August, which are published on its website, that there is no such meeting, whether in person or remotely.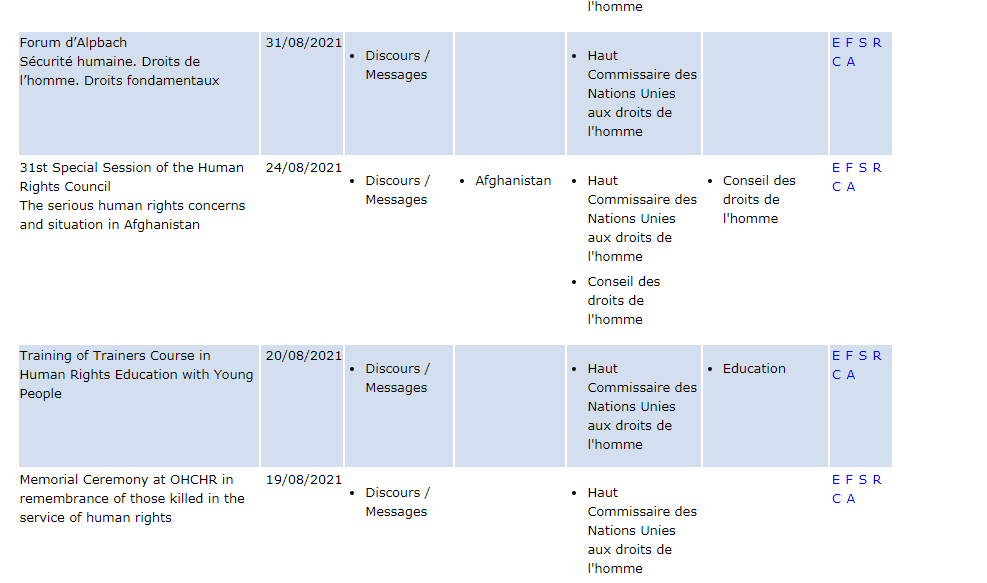 According to what has been circulated, the meeting on Algeria was organized on August 23 by remote lecture technology, but with reference to the "Web TV" website, which transmits sessions of all United Nations branches, the only meeting on this date is devoted to discussing human rights in Afghanistan.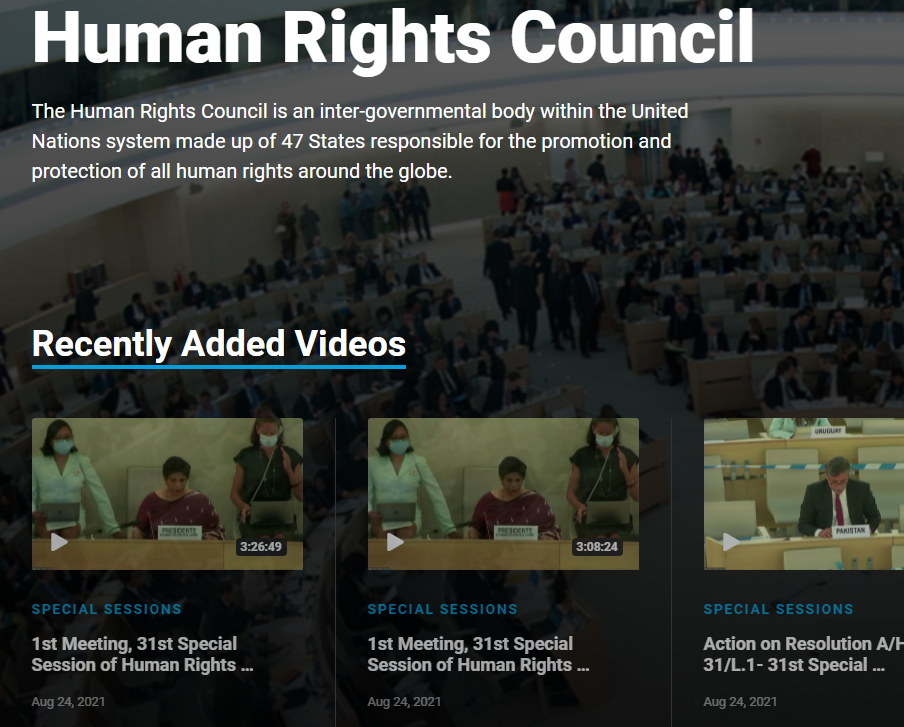 It is also known in the way the United Nations Human Rights Commission works, that it does not discuss the human rights situation in member countries with persons, but that it is the competence of the Human Rights Council in plenary and pre-programmed sessions.
The news of these meetings was also adopted by human rights organizations, most of which are based in France, and they had previously launched a campaign against Algeria, claiming to defend human rights according to the logic of double standards in adopting human rights issues across various countries.