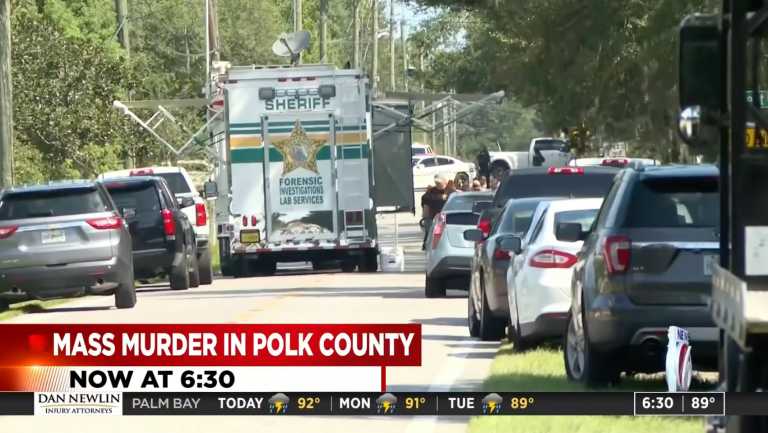 The new bloodbath that took place in the USA does not fit anyone's mind. This time in Florida, with the perpetrator being a former Marine, who is described as a "survival maniac" and "talking to God".
The former Marine is named Brian Riley and is 33 years old. She killed four people, including a mother and her three-month-old son, who she was holding in her arms, and after being involved in an exchange of gunfire with police, she eventually surrendered. The bloody incident took place on Sunday (05.09.2021) in the central part of Florida.
Riley also seriously injured an 11-year-old girl who underwent surgery with seven bullet wounds, said Grady Judd, Sheriff of Polk County.
The perpetrator, who has no known connection to the victims. After an exchange of fire with the police, he surrendered but nothing was over there! He then tried to grab a police officer's gun as he was being treated in hospital because he had been injured! Eventually, the police stopped him.
A veteran of the Iraq and Afghanistan wars, Brian Riley worked as a bodyguard and private bodyguard. His partner has told police for the past four years that she suffers from post-traumatic stress disorder and depression, according to Jade.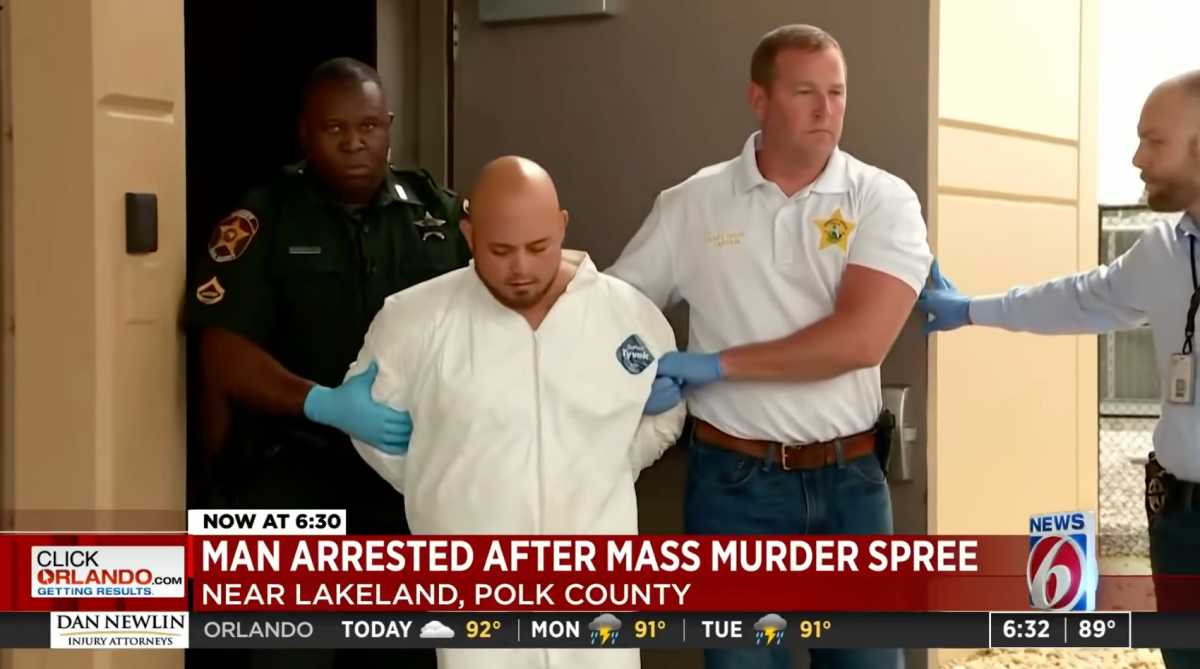 One week ago, his mental health deteriorated. He told his partner that he had started talking to God, the sheriff said.
"He once told our detectives that 'they were begging for their lives but I killed them anyway,'" Jade told a news conference. The perpetrator admitted to using methamphetamine, the sheriff said.
The gunman initially went to the house where the massacre took place on Saturday night and made delusional allegations before leaving when police arrived at the scene.
She returned early Sunday morning and opened fire, killing a 40-year-old mother, her 33-year-old mother and her baby, according to Grady Judd. In a neighboring house, he shot and killed the 62-year-old mother of the 33-year-old, the sheriff added.
"As if all this were not enough, as if he had not already done so much harm, he shot and killed the family dog," Jade added.
Police officers rushed to the point when he was mentioned that a fire rifle fire was heard and found the suspect out, with camouflage and bulletproof. Riley re-entered the house and "heard another gust, a woman screaming and a baby crying." An exchange of fire ensued before the perpetrator came out unarmed and surrendered.
"It would have been good if he had come out armed" because "we would have shot him a lot. But he did not do it, because he is cowardly. When someone chooses to surrender, we simply "arrest him", the sheriff did not hesitate to state, revealing that he would like to have killed the perpetrator.
With information from ΑΠΕ – ΜΠΕ
The article Massacre in Florida: Former Marine delirium killed 4 people, including a 3-month-old baby was published in Fourals.com.