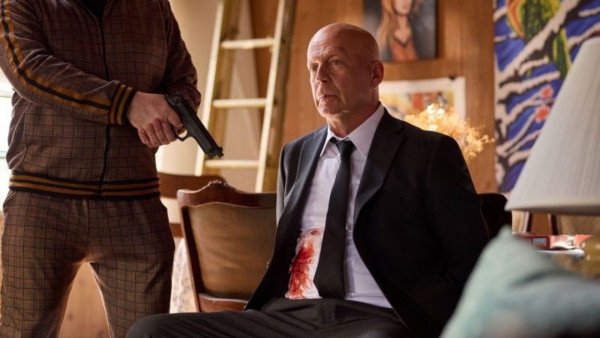 Lionsgate has released the official trailer for the film
Survive the Game
, starring Bruce Willis and Chad Michael Murray. In the video that you will watch below, two police officers and a military veterinarian are involved in a fight with the members of a gang. The character Murray plays does everything he can to defend his farm, the only thing that reminds him of his family, while Willis falls into the clutches of a gang.
Survive the Game is directed by James Cullen Bressack, written by Ross Peacock.
When Officer David (Willis) is injured in a drug raid, his colleague Cal stalks the two criminals who shot him on a farm belonging to troubled Eric (Murray). As Cal and Eric plan their defense, new members of the gang arrive and, being fewer in number, the protagonists will have to show tremendous courage to come out of the conflict alive.
The film will premiere in selected cinemas and video on demand services on October 8, 2021.
//consent check first var enternity_consent = $.cookie("enternity_consent"); var enternity_consent = true;
if(enternity_consent===undefined){ fbq('consent', 'revoke'); //console.log('fb revoke'); } else { fbq('consent', 'grant'); //console.log('fb grant'); }
fbq('init', '997509706965212'); fbq('track', 'PageView');
*/