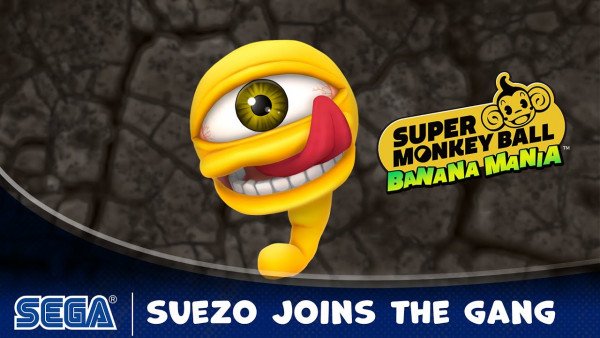 Sega has announced that Suezo from Koei Tecmo's Monster Rancher series will be another character available in the form of a paid DLC for
Super Monkey Ball: Banana Mania
. Those interested will be able to obtain it from October 5, 2021, at a price of € 4.99.
We remind you that Super Monkey Ball: Banana Mania will be released on October 5, 2021 for PlayStation 5, Xbox Series X, Xbox Series S, PlayStation 4, Xbox One, Nintendo Switch and PC via Steam. In addition to Suezo, Hello Kitty, Morgana, Sonic and Tails will also appear in the game and it was announced that a total of 12 minigames will be included.
Following is the trailer that accompanies the announcement.
//consent check first var enternity_consent = $.cookie("enternity_consent"); var enternity_consent = true;
if(enternity_consent===undefined){ fbq('consent', 'revoke'); //console.log('fb revoke'); } else { fbq('consent', 'grant'); //console.log('fb grant'); }
fbq('init', '997509706965212'); fbq('track', 'PageView');
*/