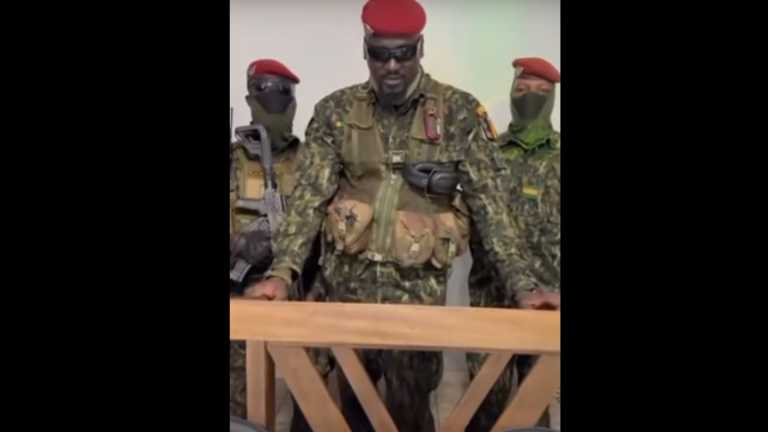 A coup attempt was staged in Guinea after the country's special forces announced that they had arrested the country's president Alpha Conte. In fact, they sent a video to a correspondent of the French Agency saying that they "abolished" the institutions, while videos posted on social media depict President Alfa Conte being a prisoner of the special forces.
However, shortly afterwards, the Guinean Ministry of Defense announced that it had repulsed the attack of the special forces men against the presidential palace and the coup. Reuters notes that it is not immediately able to confirm the authenticity of the videos depicting Alpha Conte as a prisoner and were posted after hours of heavy firefight around the presidential palace in Conakry.
"We decided after the arrest of the president, who is currently with us (…) to repeal the current Constitution, to abolish the institutions, we also decided to dissolve the government and close the borders, on the ground and in the air," said one uniformed and armed coup leader in this statement, which was widely circulated on social media, but has not been broadcast on national television.
The coup leaders distributed a video depicting President Conte in their arms. They ask him if he was abused and Alfa Conte, who wears jeans and a shirt and sits on a sofa, refuses to answer them.
For its part, the Ministry of Defense said in a statement that "the insurgents sowed fear" in Konakri before heading to the presidential palace, but "the presidential guard, backed by the defense and security forces, retained the threat and repulsed the group of attackers ".
According to the Ministry of Defense, security forces are currently restoring order in Konakri.
The article Guinea: Mystery of Coup Attempt – What the Ministry of Defense Says was published in Fourals.com.