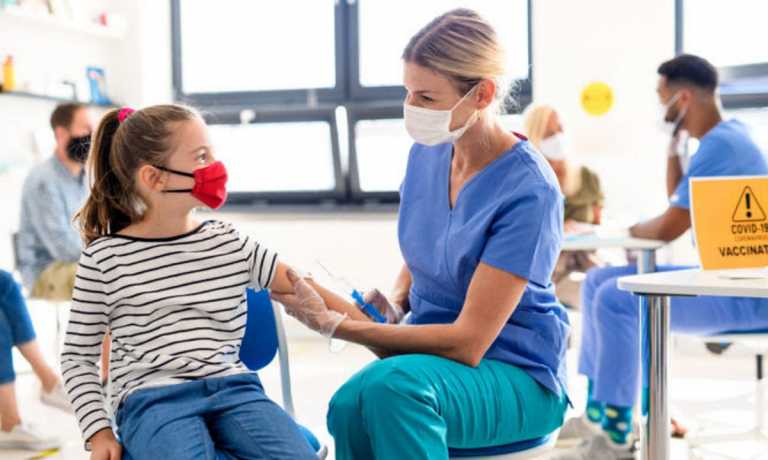 The British Minister for Vaccines, Nadim Zahawi, stated that no decision has been made yet on whether children between the ages of 12 and 15 should be vaccinated against coronavirus.
It is recalled that the British Joint Commission on Vaccination and Immunization (JCVI) did not recommend vaccinating children against coronavirus in this age group, taking a cautious approach due to a rare risk of heart disease.
The government is consulting medical advisers on broader issues, such as the impact of the pandemic on schools, and may still give the green light for wider vaccination of this age group.
Some newspapers report that ministers are convinced that top medical officials will quickly support the vaccination of healthy children aged 12 to 15, but Zahawi said the government would not prejudge the decision.
"No decision will be made until we hear from the top medical officials," Zahawi told the BBC. Children are already widely vaccinated in the United States, Israel and European countries.
British officials have said that children aged 12 to 15, who are vulnerable to Covid-19, can already be vaccinated, as can those over 16.
Zahawi has confirmed that proof of vaccination will be required in the UK for some major events by the end of this month, as both doses of the vaccine will be available to all adults.
He also said that the government is still finalizing plans for a booster vaccine, following the JCVI's provisional recommendation that booster vaccination may be needed for the vulnerable and the elderly.
"It is very likely that we will start booster vaccinations for these groups by the middle of this month, as I ότι hope that the interim recommendation will be final advice by then," Zahawi said.
The article Britain: No decision on vaccinating children has been published in Fourals.com.