01:49 AM


Saturday 04 September 2021

Cairo – (Masrawy):
Mohamed Salah, the star of Liverpool and the Egyptian national team, commented on his first international appearance in the Pharaohs shirt, which was ten years ago.
Salah wrote on his official page "Instagram" in the early hours of Saturday morning: "10 years and still .. Egypt", with a picture of him wearing the captain's armband.
Mohamed Salah appeared for the first time with the Egyptian national team ten years ago, in particular, where his first match was against Sierra Leone in the African Nations Cup qualifiers.
Mohamed Salah is scheduled to join the Egyptian team's mission, which arrived in Gabon, in order to participate in the second round of African qualifiers for the 2022 World Cup in Qatar.
The Egyptian team is preparing to face its Gabonese counterpart tomorrow evening, Sunday, at nine o'clock Cairo time.
Salah was absent from Egypt's first match against Angola in the qualifiers due to Liverpool's refusal to allow the Egyptian international to be with the "Pharaohs" team, due to Egypt's position on the red list due to the Corona virus (Covid 19).
The Egyptian team managed to achieve three points last Wednesday evening, after beating Angola with a goal without a response, which came through Mohamed Magdy "Afsha".
On the other hand, the Gabonese team lost to its Libyan rival, with a goal against two goals in the same group matches.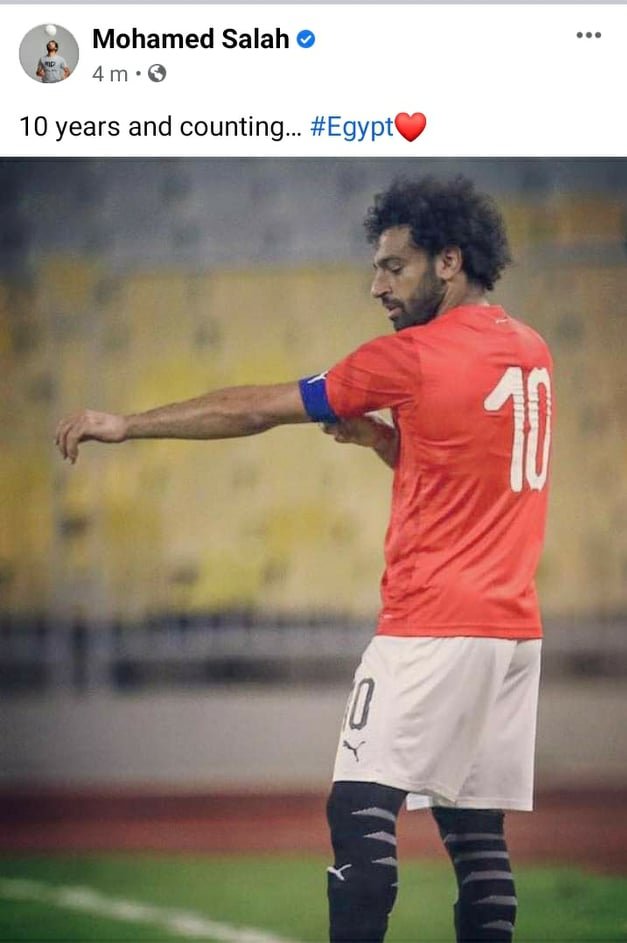 .