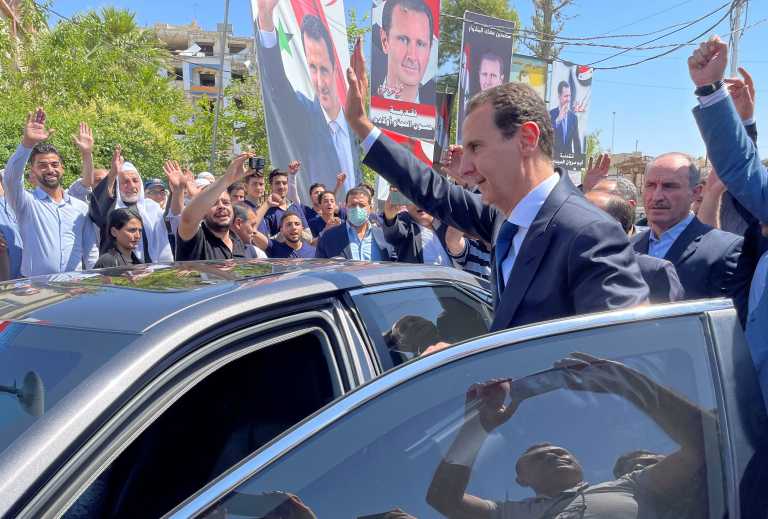 The ice between Lebanon and Syria is melting. A Lebanese ministerial delegation travels to Damascus for the first time since the start of the war in Syria 10 years ago.
In Syria, Lebanese government envoys will discuss the import of energy, through Syria, to Beirut, which is in complete collapse. Syrian Foreign Minister Faisal al-Mokdad is receiving the Lebanese delegation at the Masnaa border post today (Saturday, September 4, 2021), the Syrian Ministry of Information said in an invitation to journalists.
According to the same source, the Lebanese delegation consists of the Deputy Prime Minister Zeina Akar, the Minister of Finance Gazi Wazni, the Minister of Energy Raymond Ghazar, and the Director General of General Security Abbas Ibrahim. The delegation will then travel to Damascus for a meeting at the Foreign Ministry.
Syria – Lebanon – Egypt
The aim of the meeting is to "ensure the Syrian state's ability to participate in the plan" for the transfer of Egyptian gas through Jordan, then Syria, to northern Lebanon, a source in the Lebanese environment ministry told AFP.
Lebanon has been in talks with Cairo for more than a year, a well-informed source told AFP in August, but US sanctions on Syria have always been an obstacle to a deal.
The outbreak of the conflict in Syria has deeply divided the Lebanese ruling class. Although the two countries have maintained diplomatic relations, official visits remain virtually non-existent, with only Lebanese party ministers allied with Damascus, most notably Hezbollah, going to Syria on a personal level.
Last November, a small Lebanese delegation attended a conference hosted by Moscow in Damascus on the issue of refugees.
Syria-Lebanon: US-Mediated Approach
The delegation's visit to Damascus comes after the Lebanese presidency announced last month that Washington was willing to help Beirut import energy through Syria, hinting at a possible easing of the US sanctions position in the event of transit. to Lebanon.
The small Middle Eastern country is experiencing an unprecedented crisis, which the World Bank calls one of the worst in the world since 1850. Lacking electricity and fuel, Lebanon has been plunged into total darkness for weeks, resulting in hospitals, restaurants, shops and factory owners to sound the alarm or even close their gates.
source: ΑΠΕ – ΜΠΕ
The article Beirut Delegation in Damascus was first published in Fourals.com after 10 years.