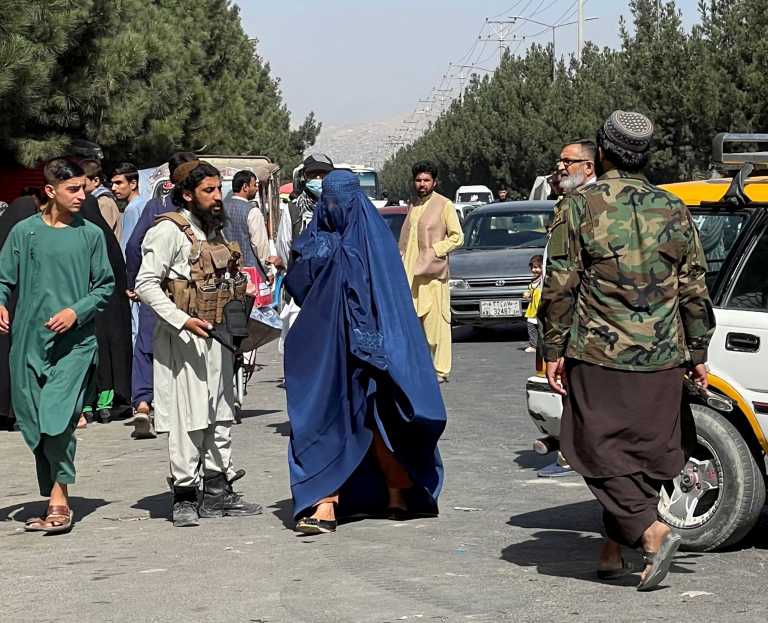 Two Afghan filmmakers described in the darkest colors at the Venice Film Festival everything they went through when the Taliban seized power. "In just two weeks, the brightest spirits left the country, at least those who could," said Sahraa Karimi, a 38-year-old festival-winning director, during a press conference on the sidelines of the festival on the situation in which has brought the world of cinema and art to Afghanistan.
"Imagine a country without artists," he said, describing the flood caused by the Taliban's occupation of Kabul on August 15 in Afghanistan. "Everything stopped in a matter of hours. The files are now under Taliban control. The directors' work disappeared within a few hours. "Some managed to leave with their computers, others absolutely nothing."
"This sudden collapse made us lose everything," said her colleague Sahra Manny, creator of the documentary "A thousand girls like me", about incest. He cited the situation at Kabul's only mixed music school as an example: "The Taliban have taken over the building, destroyed the musical instruments and the students are hiding," he said. "All the work that has been done in recent years has disappeared."
"Help us"
Sahra Mani, who became the first female president of the Afghan Film Organization in 2019, also spoke about her own departure: "On Sunday, August 15, I started my day as usual and a few hours later, I had to make the most difficult decision. of my life: to stay or leave my country ".
"Everything was lost, everything was destroyed," he said bitterly. "We are actors, directors and producers, we are not politicians. "All we wanted was to make our dreams come true."
The one who portrays the exiled artists as "ambassadors of Afghan identity" warns that there should be no trust in the Taliban. "Not only are they more brutal, but they have become more cunning because of the use of communication technology."
"The international community can save us. Help us: We need hope. " "Please, become our voice and talk about our situation," said Sahra Mani.
In Venice, the two Afghans were surrounded by members of the International Coalition for Filmmakers at Risk (ICFA), a movement founded a year ago in Venice to help artists in countries such as Burma.
"We have to stand up and help Afghan artists. "They must be saved and be able to continue their work," said Syrian filmmaker Orva Nirabia, director of the Amsterdam International Documentary Festival.
The article Afghanistan: "Everything stopped in a few hours – A country without artists" was published in Fourals.com.