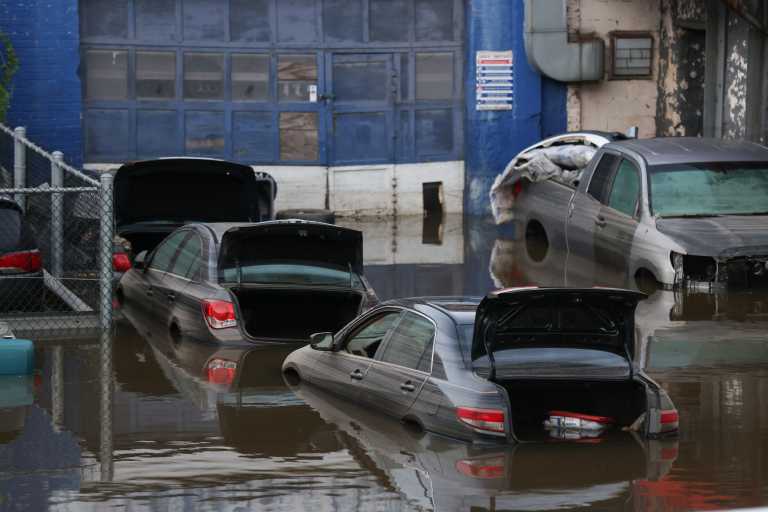 Hurricane Ida continues to sweep the United States and at least 44 people have lost their lives so far, while New York and New Jersey have been declared a state of emergency by the decision of Joe Biden. Greek actress Eleanna Filokalioti described the dramatic moments she experienced in flooded New York on Friday morning (3/9) on ERT.
"Things changed in half an hour," Eleanna Filokalioti told ERT, describing how the water level in her house in Queens, New York, gradually rose. "It's done in forty minutes. "It was like a tropical storm."
Describing the hours of agony when he saw water flowing into the apartment building and flooding everything quickly, he said that he was scared. "I was in a state of shock. "I asked for help," he said characteristically.
According to what she said, yesterday (2/9) they received notifications for silver alert, but she could not imagine the magnitude of the situation. The hurricane hit with unprecedented intensity except in New York, New Jersey, Connecticut, Pennsylvania and even Maryland.
See in detail in the following video:
With information from ERT
The article Sweeping Storm Aida in New York – Testimony of a Greek woman: Everything happened in 40 minutes was published in Fourals.com.