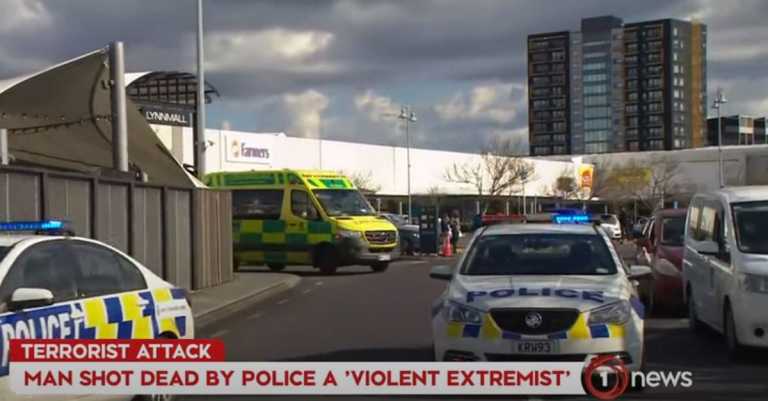 New Zealand police have shot and killed a "violent extremist" after he stabbed a supermarket customer in Auckland. At least six people, according to authorities, have been injured, with all three being treated in critical condition.
"A violent extremist has launched a terrorist attack on innocent New Zealanders," Prime Minister Jacinta Arden told a news conference. The perpetrator is originally from Sri Lanka and has lived in New Zealand for the past 10 years, after all he was a person known "in many services" for five years, she added.
The man was neutralized within 60 seconds of launching the attack, the New Zealand prime minister said, adding that he was inspired by ISIS. "What happened today was heinous, it was horrible, it was bad. "It was committed by one person, not one religion," Ardern said. "Only the perpetrator is responsible for this action."
According to her, all six injured are believed to be customers of the supermarket, while the ambulance service of St. John announced that three of them are being treated in critical condition.
For his part, New Zealand Police Inspector Andrew Koster stressed during the same press conference that there is no longer any danger, as the man acted alone.
New Zealand shooting: man shot dead by police after 'terrorist attack' in Auckland that injured six https://t.co/Az1BL6f4Ql

— The Guardian (@guardian) September 3, 2021
A video posted on social media shows customers of the New Lynn supermarket in Auckland shortly after the attack. "There is someone here holding a knife (…) has a knife," one woman is heard to say. "Someone was stabbed."
A security guard asked customers at the store to leave shortly after about six shots were heard.
Watch video:
BREAKING: *Stabbing* New Zealand police shot dead a man after he entered an Auckland supermarket and stabbed multiple people, with at least six reported injured pic.twitter.com/c0d9nJCq2Z

— Insider Paper (@TheInsiderPaper) September 3, 2021
Eyewitnesses also told reporters that they saw several people lying on the floor with knife wounds. Others said they heard gunshots and ran out of the supermarket.
Videos posted on the internet show panicked customers running out of the supermarket looking for shelter.
New Zealand is on alert for possible attacks after a white supremacist killed 51 people in two mosques in Christchurch in March 2019.
ISIS-inspired extremist on New Zealand's terror watchlist is shot dead and at least six people are left fighting for their lives https://t.co/Mwlk7ICaUB pic.twitter.com/xHvh2Emjus

— Daily Mail Online (@MailOnline) September 3, 2021
With information from ΑΠΕ-ΜΠΕ
The article New Zealand: "Terrorist" the attack on the supermarket in Auckland – Influenced by ISIS the perpetrator was published in Fourals.com.