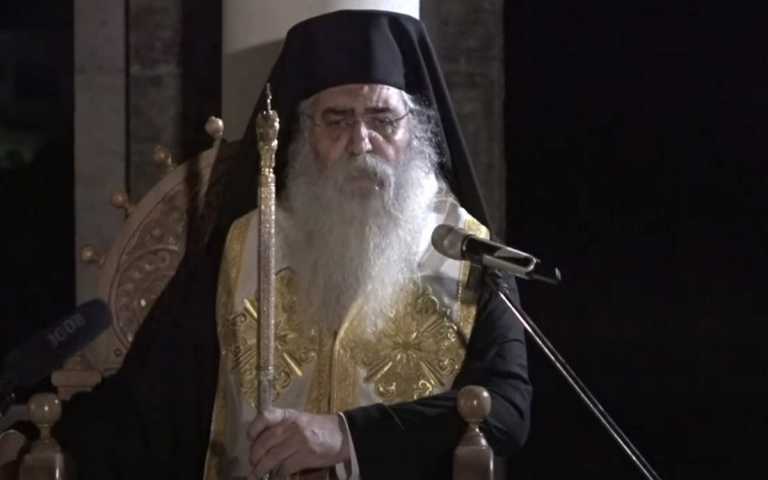 His first sermon, after his recovery after being positive for the coronavirus, was made on Wednesday (1/9) by the Metropolitan of Morphou Neophytos. As he mentioned, he had… asked the Virgin Mary to send him a "coronavirus" and explained that he had sinned against it and had contracted the virus.
According to cyprustimes.com, the Metropolitan of Morphou Neophytos said: "I call her My Virgin, instead of being a Despot and they think that I am Superman and some that I am also a Saint, you do not give me a coronavoli. And rather than being an imaginary healthy, better a humble and sick one ".
And as he added, the fabricated disease is a test for the whole universe and he asked the faithful to pray for all people.
In fact, he characterized the symptoms that he had very mild, as if the Virgin Mary gave him permission, as he characteristically stated, to rest.
It is recalled that the Metropolitan of Morphou Neophytos, a few weeks ago, showed symptoms and then underwent a test that came out positive.
With information and photo from cyprustimes.com
The article Metropolitan of Morphou: I asked the Virgin Mary to give me a coronary artery was published in Fourals.com.