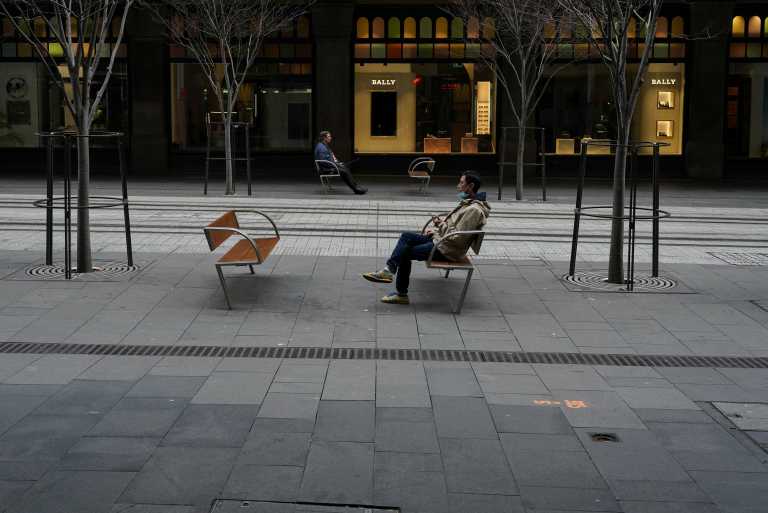 The global lockdown due to measures against the spread of the coronavirus had a catalytic effect on the environment. The most striking change is in the atmosphere.
According to the World Meteorological Organization, thanks to the lockdown imposed by the Covid19 pandemic, air quality has improved dramatically in 2020.
Lockdowns and travel and travel restrictions imposed last year to tackle the pandemic have led to a dramatic but temporary improvement in air quality, the United Nations announced on Friday (03.09.2021).
In 2020, coronavirus restrictions caused a temporary reduction in air pollution in many parts of the world, especially in large metropolises, according to a report by the World Meteorological Organization (WMO), a UN agency.
At the same time, however, there has been an increase in some pollutants, which are dangerous to health and whose effects on climate change are difficult to determine.
"Covid19 was an unexpected experiment in air quality," said "temporary improvements at the local level," said Petri Taalas, WMO secretary-general. "But a pandemic can not replace a systematic action to tackle the main causes of pollution and climate change," he said.
Air pollution, especially particulate matter, poses a health risk and is responsible for thousands of deaths each year. The WMO report shows that in some cities the concentration of microparticles decreased by up to 40% during quarantine, in the spring of 2020, compared to the period 2015-19. However, particulate emissions increased and air quality deteriorated again when the measures expired.
The report also points out that the situation was more complicated than it seems at first glance. Particulate matter emissions from human activity may have fallen, but last year was also marked by "unprecedented sandstorms and fires that affected air quality." The quarantine also reduced greenhouse gas emissions, such as carbon dioxide, but also reduced particulate matter, such as sulfur-containing ones, said Oksana Tarasova, director of the department. of the WMO Atmospheric Environment.
The WMO has also observed an increase in the concentration of ozone, a gas that protects against the sun's ultraviolet rays when in the stratosphere but is dangerous to health when near the ground. This is most likely due to the reduction of ozone-depleting nitrogen oxide emissions from transport.
source: ΑΠΕ – ΜΠΕ
The article Lockdown – World Meteorological Organization: Impressive improvement in Earth's air quality was published in Fourals.com.