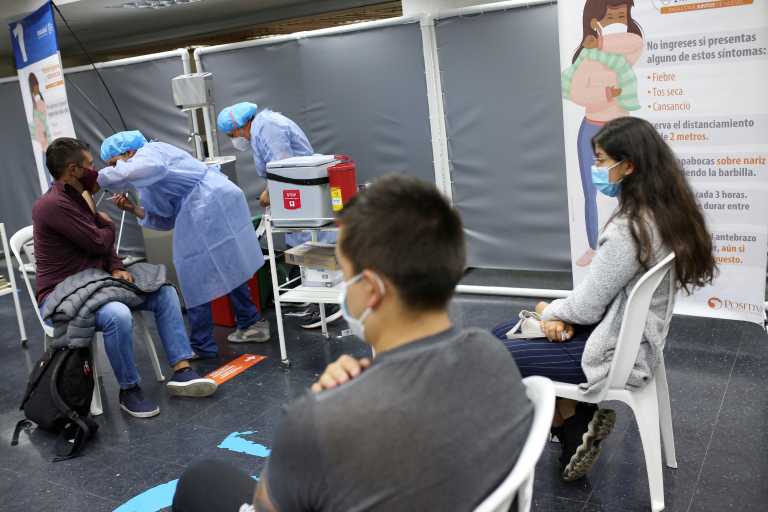 The mutation in the new coronavirus, christened "Mu" and first identified in Colombia in January, is now the dominant one in Latin America. According to the health authorities, from the spring onwards it has caused the deadliest wave of the pandemic.
"Indeed, Mu is the predominant variant in Colombia and it owed the third wave" of infections, from April to June, Marcella Mercado, a National Institutes of Health official, told a Colombian radio station on Thursday (2/9). . He added that around "60%" of the deaths after which the genome was sequenced were found to be due to this mutation.
Coronavirus cases and deaths due to COVID-19 reached a record high between April and June 2021 and brought hospitals to the brink of collapse. About 700 deaths were recorded per day during this period.
The B.1.621 variant, according to its scientific name, was designated at the end of August as a "variant of interest" by the World Health Organization (WHO). It first appeared in the coastal region of Colombia in the Atlantic Ocean (north) in January.
According to the WHO, this variant strain has mutations that may mean that it is resistant to vaccines and further studies will be needed to fully understand its characteristics.
"It has now been identified in more than 43 countries and is highly contagious," Mercado said.
Colombia seems to have overcome the most critical phase of the pandemic, but it still continues to record just under a hundred deaths and some 2,000 infections a day.
The improvement in the epidemiological picture is due to the progress of the vaccination campaign, according to the official of the National Institute of Health. About 29% of the 50 million Colombians have been fully vaccinated.
"We may see an outbreak (of infections) in October," she warned, "as there are still people" who could become infected and "feed the epidemic."
Colombia also has the Delta, Alpha and Gamma variants. As of March 2020, the country has recorded nearly 125,000 deaths from COVID-19 out of a total of 4.9 million SARS-CoV-2 infections.
With information from ΑΠΕ-ΜΠΕ
The article Coronavirus: M predominant M mutation in Colombia – Located in over 43 countries was published in Fourals.com.