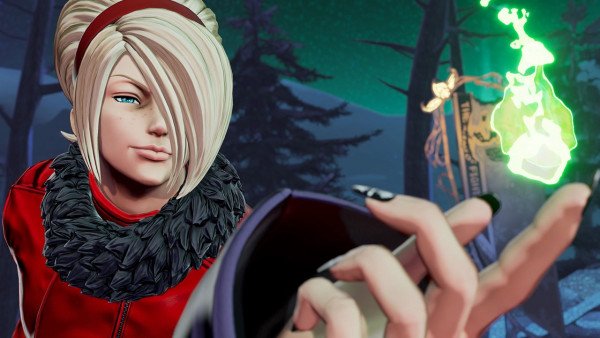 SNK has released a new trailer for
The King of Fighters XV
featuring Ash Crimson (voiced by Sounosuke Nagashiro).
Έχουν αποκαλύφθεί ήδη οι: Antonov, Athena Asamiya, King of Dinosaurs, Ramon, Vanessa, Luong, Blue Mary, Ralf Jones, Clark Still, Leona Heidern, Ryo Sakazaki, Robert Garcia, Chris, Shermie, Mai Shiranui, King Terry Bogard, Yuri Sakazaki, Andy Bogard, Chizuru Kagura, Kyo Kusanagi, Joe Higashi, Iori Yagami, Benimaru Nikaido, Meitenkun και Shun'ei.
The King of Fighters XV will be launched on February 17, 2022, for PlayStation 5, Xbox Series X, Xbox Series S, PlayStation 4 and PC (Steam, Epic Games Store, Microsoft Store).
//consent check first var enternity_consent = $.cookie("enternity_consent"); var enternity_consent = true;
if(enternity_consent===undefined){ fbq('consent', 'revoke'); //console.log('fb revoke'); } else { fbq('consent', 'grant'); //console.log('fb grant'); }
fbq('init', '997509706965212'); fbq('track', 'PageView');
*/