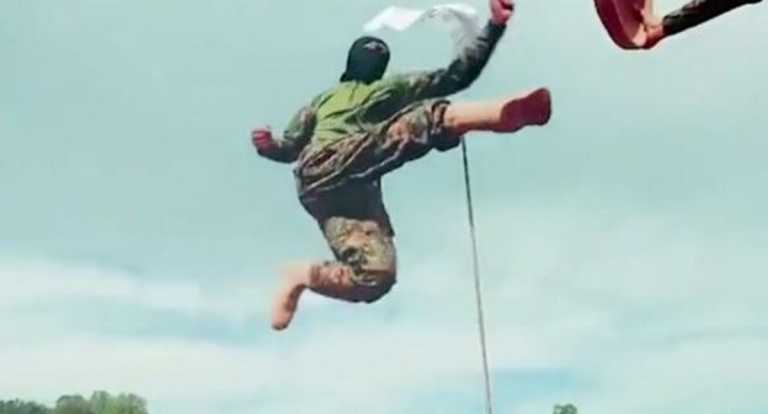 Videos showing the Taliban "carrying out" suicide vests and explosive devices are now being played on Afghan television. In another propaganda clip, they appear to demonstrate their skills… in martial arts.
As can be seen in the video, which has been circulating on the internet for the last few hours, the Taliban, the fighters perform martial arts moves and maneuvers, breaking plates with their fists and participating in choreographed battle scenes reminiscent of ταινία a movie. In some shots, they even parade under the flag of the "Islamic Emirate", followed by various vehicles carrying American-made weapons and bombs.
As suicide vests and trapped cars pass in front of the camera, a voice is heard saying that improvised explosive devices (IEDs) are the "Mujahideen military industry" used to "destroy the normal and armored vehicles of the enemy."
Watch the video:
With information from the Daily Mail
The article Afghanistan: Taliban "advertise" in suicide video vests and their martial arts skills was published in Fourals.com.